Liquors
How to Make Your Own Irish Cream Liqueur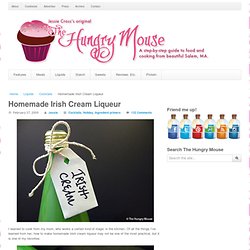 I learned to cook from my mom, who works a certain kind of magic in the kitchen.
Irish Cream Liqueur II Recipe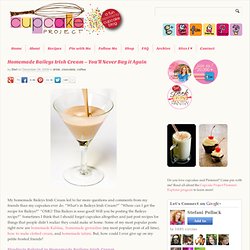 My homemade Baileys Irish Cream led to far more questions and comments from my friends than my cupcakes ever do. "What's in Baileys Irish Cream?" "Where can I get the recipe for Baileys?" "OMG! This Baileys is sooo good! Will you be posting the Baileys recipe?"
Homemade Baileys Irish Cream - You'll Never Buy it Again
Who likes Bailey's Irish Cream but can't afford the price tag?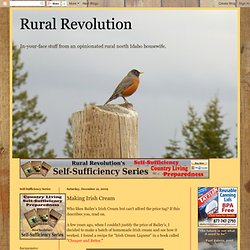 Rural Revolution: Making Irish Cream
How to Make Irish Cream
This is a recipe that uses eggs and it should be refrigerated after it is made. Use the contents with 3-7 days of making. The three eggs in the recipe are first blended together with Hershey's Chocolate Syrup, using a hand blender.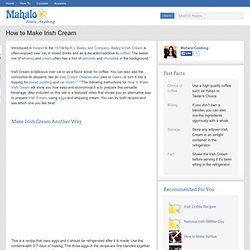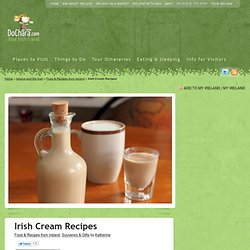 Irish Cream Recipes
This is a small selection of recipes involving Irish Cream, mostly for using it as an ingredient for creating some delicious desserts but also a very good recipe for anyone who wants to try their hand at making a homemade Cream Liqueur.
In much of the world, Kahlua is sold as a very premium liqueur. Were I to walk to my local wine and liquor store for a bottle of Kahlua I'd pay almost 40$! Which, although I do like an occasional Mexican coffee, is steep indeed…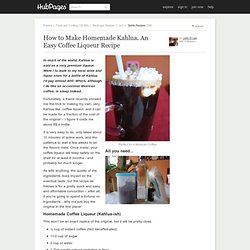 How to Make Homemade Kahlua. An Easy Coffee Liqueur Recipe
How to Make Kahlua
My youngest daughter Lauren works at Nordstrom's in their Visual Merchandising department; she is one of the elves that work behind the scenes for weeks in preparation for the big reveal of all things Christmas the day after Thanksgiving.
Better than Kahlua or How to Make Coffee Liqueur – #HappyHourFriday — Recipe - Creative Culinary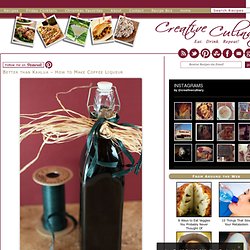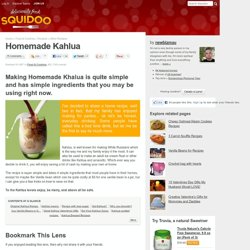 Homemade Kahlua
Aggravation Scotch 1 ½ oz Kahlua ½ oz Heavy Cream ½ oz Preparation: Pour the scotch and kahlua into a rocks glass filled with ice. Float the cream on top and serve.
Homemade Liqueur Recipes
Making Liqueurs and Cordials - Liqueur Recipes
Homemade liqueur recipes: 60+ appetizing drink recipes.
Homemade liqueur recipes A small list of homemade-liqueur recipes for making liqueurs, normally requiring long storage. The list includes several near-identical replicas of well-known liqueurs and liqueur brands.