Tech in Ed
CeLT / LRT Learning Technologies Review | A blog about choosing new learning technologies at MMU
In February, MMU's ICT Strategy group and Executive approved a set of recommendations for upgrading the university's learning technologies to support a step-change enhancement in the quality of assessment and learning for students and staff.
8 FREE Online Computer Science Courses for Beginners and Advances Users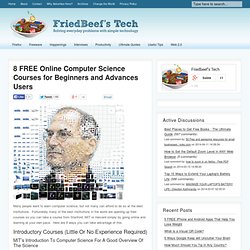 EmailEmail Many people want to learn computer science, but not many can afford to do so at the best institutions.
The Current State Of Technology In K-12 6.76K Views 0 Likes
20 Surprising Stats About Technology Use In College | Education Technology, Apps, Product Reviews, and Social Media – Edudemic
Part One Update : Part Two has been posted.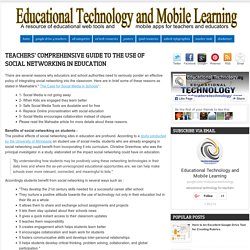 15 Current Technologies A Child Born Today Will Never Use
From the moment that I found out my wife was pregnant with our first child, a son, I've thought of his development in terms of tech. When pregnancy sites described our six-week-old fetus as the size of a "lentil," I referred to him as the length of an RFID chip.
The Flipped Classroom, as most know, has become quite the buzz in education. Its use in higher education has been given a lot of press recently.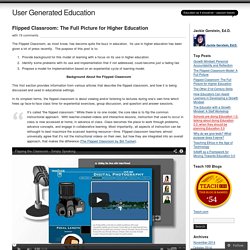 Josie Fraser, social and educational technologist, Leicester City Council First define what you mean by digital literacy: The definition I most frequently use is this one: digital literacy = digital tool knowledge + critical thinking + social engagement. Then it's worth knowing its main characteristics: • It supports and helps develop traditional literacies• It's a life-long practice• It's about skills, competencies and critical reflection on how these skills and competencies are applied• It's about social engagement Top tips for developing the digital literacy of non-traditional students: Begin by exploring the ways in which the group are already using mobile and web based technologies. Many of them will already be engaging with tech for personal use, for example Skyping relatives, keeping in touch on Facebook or using mobile phones.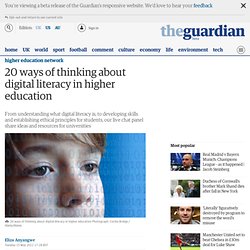 Youtoo, which bills itself as the world's first Social TV Network, has just released a new Facebook app that allows users to be on TV.
Youtoo Puts You on TV With New Facebook App