Witchy
A spell bottle is a bottle into which a magical spell has been cast in the form of physical items used to ensure that the spell results in the desired outcome. A bottle spell is a magical spell that is contained within a bottle, and which, when finished, is expected to work for the ends one desires. There are many types of bottle spells used in folk magic traditions from around the world.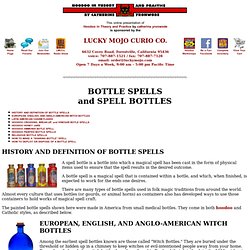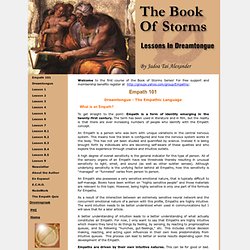 Welcome to the first course of the Book of Storms Series! For free support and membership benefits register at http://groups.yahoo.com/group/Empaths/. What is an Empath? To get straight to the point: Empath is a form of identity emerging in the twenty-first century. The term has been used in literature and in film, but the reality is that there are ever increasing numbers of people who identify with the Empath concept. An Empath is a person who was born with unique variations in the central nervous system.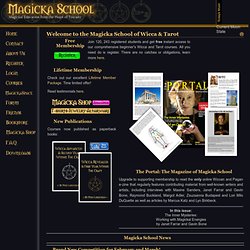 Magicka School
Magicka School News Brand New Competition for February and March! Yes, it's another amazing giveaway at Magicka School. Win a fabulous heavy cotton Celtic altar cloth, a pentagram embossed brass bell, a golden triple moon bangle, a crystal ball, purple tarot bag and a bone china mug with fairy and raven design, collectively worth £50.00 ($75 US)! Available to supporting members only
Downloa d your free copy today. This tiny program packs an informational punch! 'Nerraw Dream Dictionary' is an in depth electronic reference guide to exploring and understanding dreams. The author separates the guide into three main topics including defining your dreams, how to recall your dreams easier by keeping a dream journal with Alconsoft's text editor and a collection of useful information on dreams including Sigmund Freud. This program is not only easy to use but it looks great also.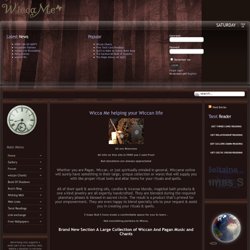 Wicca Me
Magical Path: Leading you on a journey to the Higher Self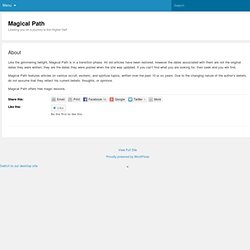 Like the glimmering twilight, Magical Path is in a transition phase. All old articles have been restored, however the dates associated with them are not the original dates they were written; they are the dates they were posted when the site was updated. If you can't find what you are looking for, then seek and you will find. Magical Path features articles on various occult, esoteric, and spiritual topics, written over the past 10 or so years. Due to the changing nature of the author's beliefs, do not assume that they reflect his current beliefs, thoughts, or opinions. Magical Path offers free magic lessons.
Details Written by CWPN Saturday, 1 February 2014Shoreline Unitarian Universalist Society297 Boston Post Road, Madison, CT 12pm to 5pm - Ritual at 1pm •Brighid and Horned God Ritual •Vendors, Readers, and Artisans •Class at 3pm: Shapeshifting in Folk Music •Awsome Raffle •Drum and Dance Afterward
Welcome to CWPN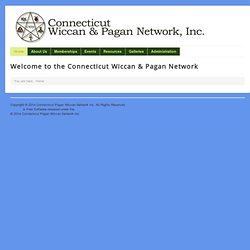 -top story- RECORD CROWDS AT STONEHENGE SOLSTICE CELEBRATION - - - England. (The Times (UK))- June 22, 2009 - Druids began their incantations, Wiccan priestesses drew their cowls tight against the damp morning air and four half-naked Papuan dancers waved their hands in the air and went: "Woo, woo, woo". Only the guest of honour failed to put in an appearance at Stonehenge.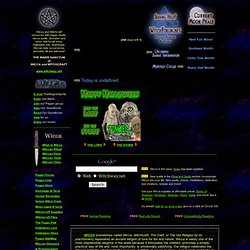 Free horoscopes at Astrodienst