Witchy
Bottle Spells and Spell Bottles. A spell bottle is a bottle into which a magical spell has been cast in the form of physical items used to ensure that the spell results in the desired outcome.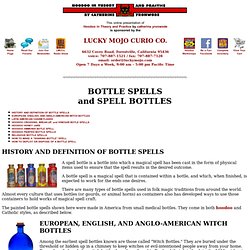 A bottle spell is a magical spell that is contained within a bottle, and which, when finished, is expected to work for the ends one desires. There are many types of bottle spells used in folk magic traditions from around the world. The Book Of Storms | Empath 101.
Welcome to the first course of the Book of Storms Series!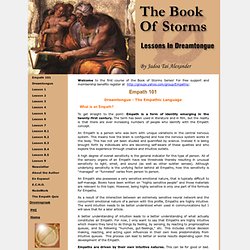 For free support and membership benefits register at What is an Empath? To get straight to the point: Empath is a form of identity emerging in the twenty-first century. The term has been used in literature and in film, but the reality is that there are ever increasing numbers of people who identify with the Empath concept. An Empath is a person who was born with unique variations in the central nervous system. Magicka School.
Wicca Me. Downloa d your free copy today.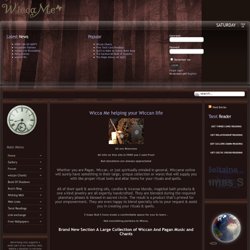 This tiny program packs an informational punch! 'Nerraw Dream Dictionary' is an in depth electronic reference guide to exploring and understanding dreams. The author separates the guide into three main topics including defining your dreams, how to recall your dreams easier by keeping a dream journal with Alconsoft's text editor and a collection of useful information on dreams including Sigmund Freud. This program is not only easy to use but it looks great also. Magical Path: Leading you on a journey to the Higher Self.
Welcome to CWPN. The Inner Sanctum of Wicca and Witchcraft. Free horoscopes at Astrodienst. Top 50 Wicca and Witchcraft Sites - Review of the best Wicca sites.
---