HungerGames
The Hunger Games Character Posters Now Available | My Hunger Games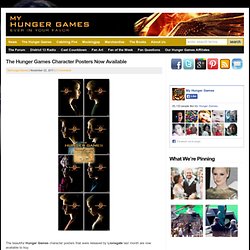 The beautiful Hunger Games character posters that were released by Lionsgate last month are now available to buy. The eight full sized posters can be found on Amazon .
Hunger Games action figures on the way | My Hunger Games
It won't be long before The Hunger Games will be everywhere.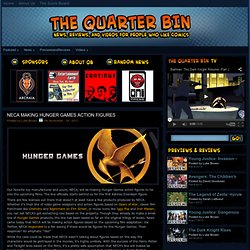 Our favorite toy manufacturer and yours, NECA, will be making Hunger Games action figures to tie into the upcoming films.
The Quarter Bin » Blog Archive » NECA Making Hunger Games Action Figures
Limited Edition The Hunger Games Movie Posters by Neca Available on Amazon | The Hunger Games Trilogy Fansite
Hunger Games Topsites - Rankings - All Sites
The Hunger Games - March 23, 2012 - May The Odds Be Ever In Your Favor
(3) The Capitol PN