Development
Project Prometheus
From the company that gave the world its most advanced space vehicle of the 21st century, comes a new design even more impressive than the last.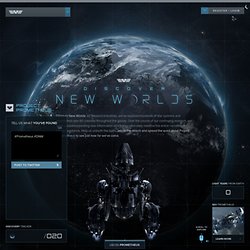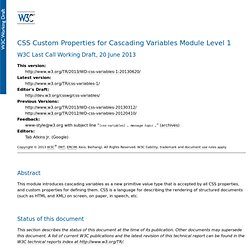 CSS Variables Module Level 1
Abstract This module introduces cascading variables as a new primitive value type that is accepted by all CSS properties, and custom properties for defining them. Behind the Scenes of The Hunger Games Capitol Tour
Image skewing For the "Now Arriving" panels that appear on the pillars in the Welcome Center, we were faced with the task of creating a skewed image that needed to be rendered on-the-fly, since it included images and names of friends pulled dynamically from the visitor's Facebook and Twitter accounts. We initially created a number of different prototypes in order to determine the best way of achieving the skewed effect.
Radial Gradients (new syntax)