Poetry
A Bed of Roses, by Patti Smith. Poem of the Day. Contemporary Poets Pick Their Favorite Love Poems by The Editors. Kim Addonizio 1.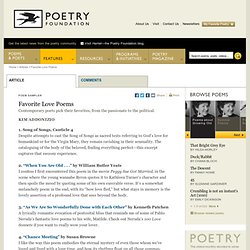 Song of Songs, Canticle 4 Despite attempts to cast the Song of Songs as sacred texts referring to God's love for humankind or for the Virgin Mary, they remain ravishing in their sensuality. The cataloguing of the body of the beloved, finding everything perfect—this excerpt captures that swoony experience. 2. Funny poetry for children. Famous Poems - Sorted by Poets. Poetryclassdetail. When you're asleep, the logical part of your brain is shut off while the wild and crazy part of your brain does whatever it wants.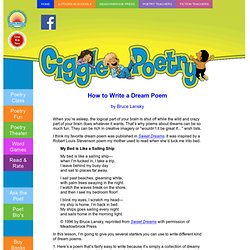 That's why poems about dreams can be so much fun. They can be rich in creative imagery or "wouldn't it be great if…" wish lists. I think my favorite dream poem was published in Sweet Dreams. FREE Online Rhyming Dictionary. 10 Great Sites for using Poetry in the ESL Classroom | Share on LinkedIn.
---