Poetry
Poetry Daily: A Bed of Roses, by Patti Smith
Poem of the Day
My poetry pal sent me the 10th stanza of this poem and I was intrigued so I Googled it. It would seem Garrison Keillor prefers stanza 11 . Luckily, I found what I hope is the complete text here .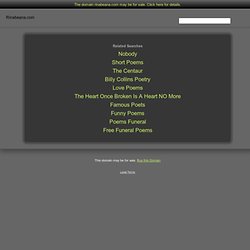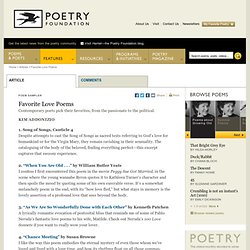 Contemporary Poets Pick Their Favorite Love Poems by The Editors
Kim Addonizio
Funny poetry for children
Famous Poems - Sorted by Poets
poetryclassdetail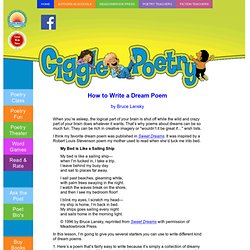 When you're asleep, the logical part of your brain is shut off while the wild and crazy part of your brain does whatever it wants.
10 Great Sites for using Poetry in the ESL Classroom | Share on LinkedIn