Book Reviews
James Joyce's Ulysses: The beginning of an epiphany | | Independent Arts - News, notes and quotes on the Arts world. Nine decades ago, on February 2 1922, Ulysses was born.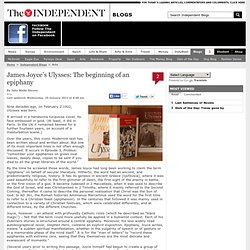 It arrived in a handsome turquoise cover, its face embossed in gold. (At least, it did in Paris. In the UK it remained banned for a further fourteen years, on account of a masturbation scene.) Over the years, this iconic Modernist text has been written about and written about. These authors ease us into a new year with page turning suspense.
Believing the Lie Elizabeth George Dutton, 610 pp., $28.95 Still recovering from the death of beloved wife Helen, Inspector Thomas Lynley (aka the Earl of Asherton) is sent undercover to the Lake District of England to investigate the drowning of a rich man's son.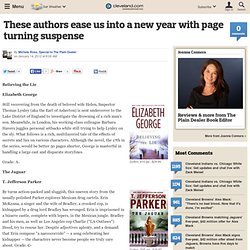 Christie's mysteries. Was there ever a writer who, on the face of it, looked less destined for literary immortality than Agatha Christie?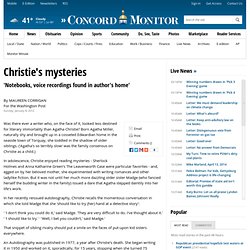 Born Agatha Miller, naturally shy and brought up in a cosseted Edwardian home in the seaside town of Torquay, she toddled in the shadow of older siblings. ('Agatha's so terribly slow' was the family consensus on Christie as a child.) In adolescence, Christie enjoyed reading mysteries - Sherlock Holmes and Anna Katharine Green's The Leavenworth Case were particular favorites - and, egged on by her beloved mother, she experimented with writing romances and other ladylike fiction. But it was not until her much more dazzling older sister Madge (who fancied herself the budding writer in the family) issued a dare that Agatha stepped daintily into her life's work.
I Am Number Four by Pittacus Lore - Page 2. Review: The Skinny on Success: Why Not You? by Jim Randel | Luxury Reading|Book Reviews, Author Interviews, Giveaways. Reviewed by Leigh A.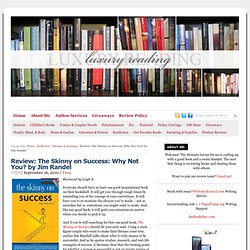 Everyone should have at least one good inspirational book on their bookshelf. It will get you through tough times by reminding you of the courage of your convictions.