Typographie
Geneo, designed by Stéphane Elbaz, is a synthesis of historic and present-day visions of typography, a slab serif constructed on an oblique axis. Its subtle contrast evokes both Renaissance elegance and the robustness of the Egyptian typefaces that were in vogue during the 19th century. Geneo falls halfway between the classic styles of Garamond and Fournier, with aspects of contemporary slab serifs. From this blend of styles and genres, it emerges with a singular identity perfectly suited for modern illustrations of quality, savoir-faire, and culture.
Gazette - Fonts Typefaces - Typofonderie
Articles
Chez Porchez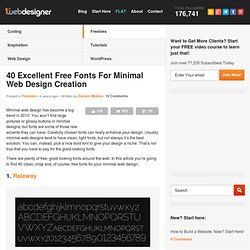 Minimal web design has become a big trend in 2010. You won't find large pictures or glossy buttons in minimal designs, but fonts are some of those rare accents they can have.
minimal-web-design-fonts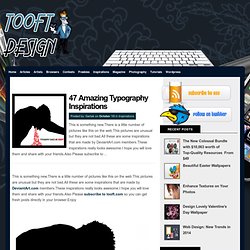 This is something new.There is a little number of pictures like this on the web.This pictures are unusual but they are not bad.All these are some inspirations that are made by DeviantArt.com members.These inspirations really looks awesome.I hope you will love them and share with your friends.Also Please subscribe to ...
47 Amazing Typography Inspirations | Photo Collection - Graphics Arts, Amazing Desings and more
16 Creative and Useful Fonts to Download
Today, I wanted to do a roundup of fonts to download, so here are . If you're a designer, you can't say no to new fonts.
Cécile Alduy CONLEY, Tom, L'inconscient graphique. Essai sur l'écriture de la Renaissance (Marot, Ronsard, Rabelais, Montaigne) ,L'imaginaire du Texte, Presses Universitaires de Vincennes, 2000.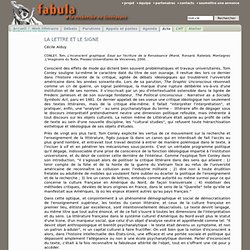 La lettre et le signe