Blogs
Ellie F-P Illustrator - Illustration, Design, Printmaking
Today I visited Nick Hand in his studio to pick up a copy of 'Conversations on the Hudson' A book by Nick about his journey down the Hudson river, and Craftspeople he met along the way. I produced a series of tiny vignette illustrations for the book (A small selection above), depicting tools surroundings of the featured craftspeople, which sit alongside Nicks photography. Its an inspiring little book, featuring transcribed interviews with very interesting people, and is available from Abrams & Chronicle Books
Jon McNaught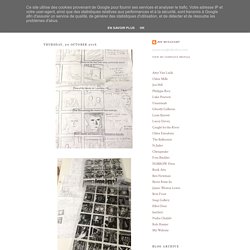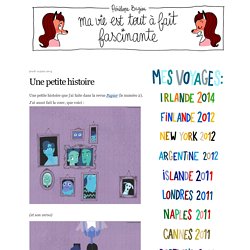 Read it in english here La pétition, à relayer et à signer, est là. Ça vaut le coup d'essayer, vous croyez pas ?
léo's
Illiterate Magazine »
(Photo by Tyler Beard) Since I put my journalistic hat on the shelf over a year ago I was a bit surprised when I received an invitation to attend the media preview for Nick Cave's exhibition Sojourn at the Denver Art Museum. Was this a clerical mistake? Inviting a journalistic apostat... Holly Andres, highlighted by the Robert Mann Gallery of NYC, is an up and coming Portland based photographer whose hyper-stylized images work to convey a narrative while stimulating a viewers pleasure sensors associated with rich, vibrant tonality. Andres style is very similar to that of Cre...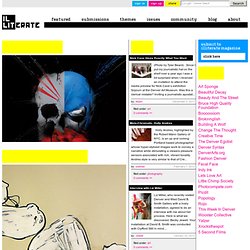 cassandre montoriol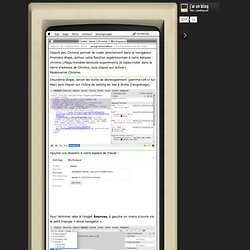 j'ai un blog - animation, graphisme, design, programmation
Depuis peu Chrome permet de coder directement dans le navigateur. Première étape, activer cette fonction expérimentale à cette adresse :chrome://flags/#enable-devtools-experiments (à copier/coller dans la barre d'adresse de Chrome, puis cliquer sur Activer) Redémarrer Chrome. Deuxième étape, lancer les outils de développement (pomme+alt+i sur Mac) puis cliquer sur l'icône de setting en bas à droite (l'engrenage).
Pento.fr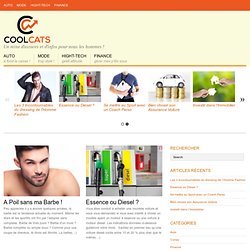 Peu appréciée il y a encore quelques années, la barbe est la tendance actuelle du moment. Même les stars et les sportifs ont fini par l'adopter sans complexe. Barbe de trois jours ? Barbe d'un mois ? Barbe complète ou simple bouc ? Comme pour une coupe de cheveux, le choix est illimité.