Fileserver et annuaire
Zentyal – The Linux Small Business Server
Kolab Groupware | Email, Calendaring, Tasks and More
ClearOS | Overview | Software
The open source revolution in the software industry has made it possible to provide ClearOS Community at no cost.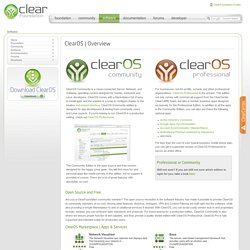 A Linux server OS that's fiddly but tweakable
Review ClearOS is the new name for Point Clark Network's ClarkConnect, which was a commercial server distro, released in 2000, with a limited free version. Now, though, Point Clark has restructured and the distro is managed by ClearConnect, which has made it free and open source. The result is that what was the top-of-the-range Enterprise edition is now free for everyone – with some small caveats, which we'll cover later.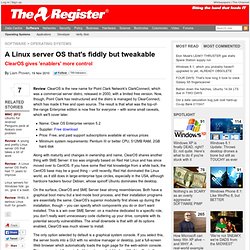 Veeam VMware vSphere, ESX & ESXi Backup and Virtualization Management | VMBackupWorks.com
389 Directory Server (Open Source LDAP)
smeserver.fr | Bienvenue sur smeserver.fr
VMware vSphere For Small and Midsize Business | VirtualizationWorks.com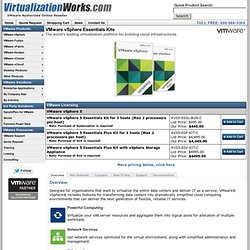 Overview: VMware vSphere Essentials Kit and Essentials Plus Kit deliver the industry-leading virtualization platform at an affordable price for IT environments that run 20 or fewer server workloads. With vSphere Essentials Plus Kit, a small business can leverage a comprehensive and cost-effective virtualization solution to protect its business, reduce its IT footprint and save on IT costs. View vSphere Demo Key Benefits Provide business continuity and always-available IT.