Fileserver et annuaire
Zentyal – The Linux Small Business Server
ClearOS | Overview | Software
Are you a ClearFoundation community member?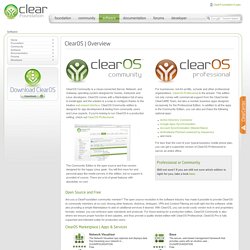 A Linux server OS that's fiddly but tweakable
The master list of email delivery terminology Review ClearOS is the new name for Point Clark Network's ClarkConnect, which was a commercial server distro, released in 2000, with a limited free version. Now, though, Point Clark has restructured and the distro is managed by ClearConnect, which has made it free and open source.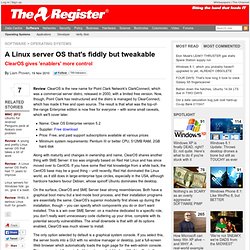 Veeam VMware vSphere, ESX & ESXi Backup and Virtualization Management | VMBackupWorks.com
389 Directory Server (Open Source LDAP)
smeserver.fr | Bienvenue sur smeserver.fr
VMware vSphere For Small and Midsize Business | VirtualizationWorks.com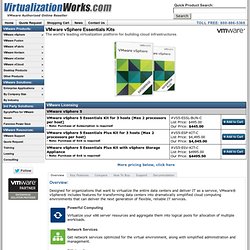 Overview: Designed for organizations that want to virtualize the entire data centers and deliver IT as a service, VMware® vSphere® includes features for transforming data centers into dramatically simplified cloud computing environments that can deliver the next generation of flexible, reliable IT services. What is vSphere? VMware vSphere is the industry-leading virtualization platform for building cloud infrastructures. It enables IT to meet SLAs (service-level agreements) for the most demanding business- critical applications, at the lowest TCO (total cost of ownership). vSphere accelerates the shift to cloud computing for existing data centers and also underpins compatible public cloud offerings, forming the foundation for the industry's only hybrid cloud model. With the support of more than 3,000 applications from more than 2,000 ISV partners, vSphere is the trusted platform for any application.