Braids
Braids, pleats, or plaits—whatever you call them, we're absolutely loving all things twisted in hair this season. Beautylish brings you the three hottest braid trends this season and three easy braid DIY tutorials to replicate the look yourself.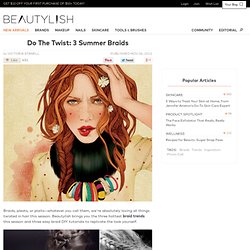 Got It Braid
Braids
Braids for your wedding hair or wedding decor
Step-by-Step Instructions on Different Hair Braids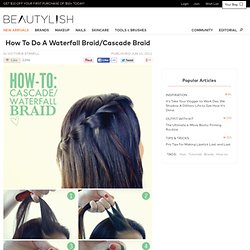 The cascade braid recently exploded as the new "trend braid" of the season. The waterfall effect looks cool and complex, but it's easier to style than you think.
Beautiful Braids « Inspiration « Bow Ties & Bliss | Daily Wedding Inspiration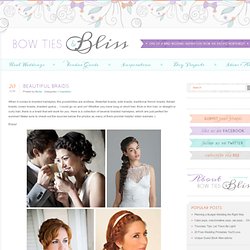 When it comes to braided hairstyles, the possibilities are endless.