Legerem
Marc
My Pearltree Discoveries
Home Extention. Legerem - Pearltrees. +Bookmarks & Tools. Wolfram. Music Stream. Evolution 101.7. SoundCloud - Share Your Sounds. 8tracks | Handcrafted internet radio | The best free music playlists online. Pandora. Mainstream Internet. Online Market. Amazon.com. Craigslist: boston. Search Google. Ask.com. Altavista. Yahoo Yahoo <a id="logo" target="_top" href=" class="ai-large ai-purple ai-autoplay" style="visibility:visible">Yahoo</a> Please try the full Yahoo experience at Yahoo.com Montreal46°FCloudy<img src=" alt="Showers" title="Showers"/>Today56°42°<img src=" alt="Showers" title="Showers"/>Tomorrow51°34°<img src=" alt="Sunny" title="Sunny"/>Thursday55°33°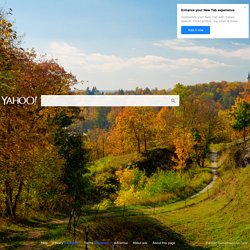 Yahoo! Internet Archive. Search Tools.
ZeitNews. RT News: USA. Digg. Reddit. Democracy Now! Retail. Art & Humor. Barstool Sports. DeviantART. Maddox. TheCHIVE. IMDb + Concert & Shows. Live Nation. Rotten Tomatoes. Ticketmaster.com – Mobile Site. Video Stream. YouTube - Broadcast Yourself. StumbleUpon Video. Wimp.com. Wimp Saves. Down/Upload+ CNET Download.com. Torrent Search Engine. Stumbleupon History legerem. Home Extention. • Stumbles. [Job Network] Recreational. Games & Rec.
Minecraft. Minecraft. Technic Pack. Personal Blogs. WordPress.com. Legerem WordPress. Tumblr. Legerem Tumblr. I was told recently in the midst of discovering many things about myself - "Missing someone or something is just part of moving on…" and I found this quote has helped me tremendously in the past few months, as a statement to live by.
I've been able to seize more of my ambitions, but I still let myself down 8 times out of 10. I keep writing notes to myself, reminding myself by making to-do lists, but really my efforts are often fruitless. I find most of my motivations today come in constantly trying to refine my self-image, and often times it is to try and make an impression. This need to improve self-image could be misused with selfishness, but I know in my heart that is not where true happiness resides.
Blogger - Google.
Social Networks
Accounts & Storage. TED: Ideas worth spreading. Yahoo! Answers. StumbleUpon. DropBox. Live Feed Networks. Klout. Facebook. Twitter. Google+ Instagram. Myspace. FourSquare. Educational. Mail+ Contacts. Legerem16. Yahoo! Mail - mlegere16. Ulowell Email. RB Economy Activism. Research & Related. VP/ZM Network.
---
percepia Apr 3 2013

What type of post were you talking about? post that they enjoy the same intrest as yours? Because I have people comming on to my pearl tree asking for money and stuff and I'm really not liking it. But I don't know how to report it yet. because I'm still new.

legerem Dec 23 2011

Thanks! I have 4500 stumbles, all of them unorganized, and I see you have 4500 pearls. Interesting...
---