Recipes
Almost-Famous Broccoli-Cheddar Soup Recipe : Food Network Kitchens. Directions Melt the butter in a large Dutch oven or pot over medium heat.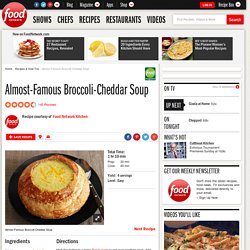 Add the onion and cook until tender, about 5 minutes. Whisk in the flour and cook until golden, 3 to 4 minutes, then gradually whisk in the half-and-half until smooth. Cassata di Pasqua - Sicilian Easter Recipe | Sicily. Katia Amore of the loveSicily Cookery School shares with us this very simple but very tasty Sicilian recipe, done just for Easter week.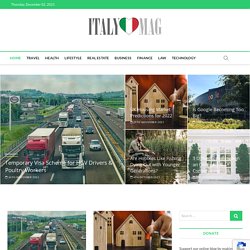 Easter in Sicily is considered by many Sicilians as most important holiday of the year. Sicilians away from home will do their outmost to get back to the island to enjoy the numerous colourful processions and catch up with family and friends. People even refer to the past through descriptions of the quality of these processions and the events that took place during them. My grandfather would often say "Back in the year when the procession changed its path around our neighborhood" or "You know... the year when the head of the procession was Santino".
There are many dishes that feature on the Easter tables of Sicilians but the Cassata di Pasqua described here is one of the simplest ones and a long time favourite of my family. BRACIOLI DI MAIALI O' VINU (Sicilian for Pork Chops Cooked In Wine) | All Things Sicilian and More. When in Sicily eating Spaghetti With Sea Urchins is a must.I was pleased to see that sea urchins will be featured in a dinner called The Delicious Pest at The Melbourne Food & Wine Festival on March 9, 2014.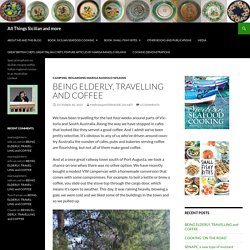 They are relatively unknown culturally in Australia and have been next to non-existent commercially. Sea urchins have a unique taste – they are considered a delicacy by Italians and are popular particularly with the Japanese, French, and Greeks. Crusty Bread. I must begin by saying where the recipe originated, if in fact it originated anywhere...really.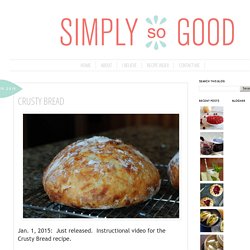 I think bread has been baked for centuries using flour, salt, water, and yeast or other form of leavening. As far as I know the recipe for "No-Knead" bread dough was printed in the New York times. I don't know what month, day, or year. The originator is Jim Lahey of Sullivan Street Bakery. Sicilian Easter Bread Recipe - Food.com - 366583.
---