Success studies sm
Ad Age's Book of Tens: Best Social-Media Campaigns | Special: Book of Tens 2011. Le nouveau gourou de Twitter est un pizzaiolo. Qui ?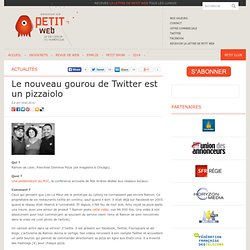 Ramon de Léon, franchisé Dominos Pizza (six magasins à Chicago). Quoi ? Une présentation au M2C, la conférence annuelle de Nils Andres dédiée aux réseaux sociaux. Rise of the networked enterprise: Web 2.0 finds its payday - McKinsey Quarterly - Organization - Strategic Organization. Every new technology has its skeptics.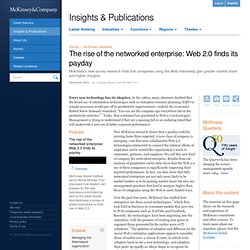 In the 1980s, many observers doubted that the broad use of information technologies such as enterprise resource planning (ERP) to remake processes would pay off in productivity improvements—indeed, the economist Robert Solow famously remarked, "You can see the computer age everywhere but in the productivity statistics." Today, that sentiment has gravitated to Web 2.0 technologies.
Management is trying to understand if they are a passing fad or an enduring trend that will underwrite a new era of better corporate performance. Podcast The rise of the networked enterprise: Web 2.0 finds its payday. For CMOs, 2011 Will Be About Explaining Why, Not How - Advertising Age - CMO Strategy. Cas pratique Facebook : Longchamp | LE MARKETING SUR LE WEB.
Une stratégie efficace sur les médias sociaux La communauté Facebook Longchamp est conséquente puisqu'elle compte aujourd'hui plus de 150000 membres.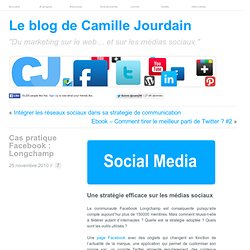 Mais comment réussi-t-elle à fédérer autant d'internautes ?
---