Csr
Video Pick Page
50/50: Hackathon NYC
50/50: Make or Break from 5050good on Vimeo . I've been back in Europe for a while sorting out life logisitcs and visas and that. This is unlikely to be of much interest to you but it reminded me that the world out there is, well, out there.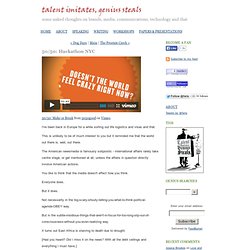 Don't Buy Patagonia Stuff New Unless You Really Need It | Climbing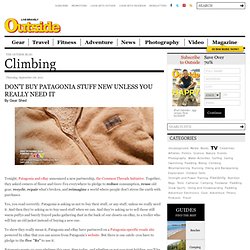 Don't Buy Patagonia Stuff New Unless You Really Need It By Gear Shed Tonight, Patagonia and eBay announced a new partnership, the Common Threads Initiative . Together, they asked owners of fleece and Gore-Tex everywhere to pledge to reduce consumption, reuse old gear, recycle , repair what's broken, and reimagine a world where people don't stress the earth with purchases. Yes, you read correctly. Patagonia is asking us not to buy their stuff, or any stuff, unless we really need it.
Best Buy CEO: Sustainability All About People | Sustainable Business Forum
Best Buy's in a tough business. The electronics giant ($50 billion in revenues in 2010) competes with Amazon, the best of the online retailers, and Walmart, the world's biggest bricks-and-mortar retailer. The company's shares have fallen lately . What's Best Buy's competitive advantage? It's the people in the blue shirts, says Brian Dunn , Best Buy's chief executive.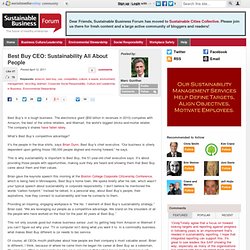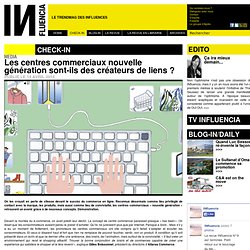 Check-in Publié le 29 mars 2013 Difficile de faire plus simple pour l'internaute. Désormais, grâce à la startup américaine Chirpify, un seul mot suffit: "buy"... Les réseaux sociaux constituent de formidables plates-formes d'e-commerce et les marques intègrent rapidement cette nouvelle donne.