Artists
Drew Shannon Illustration. Davidcopithorne. Blog - tad carpenter. Each year Target puts on 5 carnivals for the kids at St Jude's Children hospital in Memphis, TN.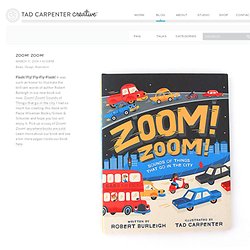 I was lucky enough to be asked to design all the collateral materials for the 5 events taking place this year. The project really took shape when I was asked to visit St Jude's Hospital last April and volunteer at an actual event. I have never had an experience quite like it and feel so very grateful to help and volunteer my time to such an amazing cause. § » Bloom (Étude Op.2, No.2) JonFoster.com. Illustration : Joevw. Andrew Archer. Davis ayer photography. Gregory Euclide | Relief 2012. Julien Pacaud • Illustration • Perpendicular Dreams. KRISTIAN SCHULLER photography. Andreas-Englund-Flying. Z I M O U N. Juli Jah. James Roper.
Michał Dziekan. Illustrator and character designer Michal Dziekan was born and raised in small town in south-western Poland.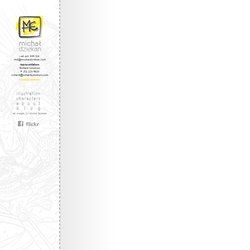 He moved to city Wroclaw where he attended Architecture on University of Technology. After three years he left school and moved to Warsaw to work in post production studio Platige Image as a concept artist and matte painter. He stayed in Platige Image from 2007 to 2011, where working on animated commercials and films he got opportunity to gain experience in such fields as vfx compositing, motion graphics animation, animation direction and directing. During that time he was developing as an illustrator and character designer. Www.tinymediaempire.com. Portfolio Book-Cut Sculpture. Andre De Freitas. Ric stultz 2012. Welcome. Antony Gormley. Home : IGNACIO TORRES. Matthew Cusick. Oamahou — Design Inspiration Magazine. Lebbeuswoods.net.
Society6 | Affordable Art Prints, iPhone Cases and T-shirts. Strong, simple, ideas. Suckatlife.com - artwork by lawrence yang. A u d r e y * k a w a s a k i. You Should Take Care. Matt Mims. Peter Callesen.
Thetourshow. Glashaus [The Portfolio of Peter Hoffmann] | Home. Lori Nix. Tim Walker Photography. MAIN : Marion Bolognesi. Zdzislaw Beksinski - Official website presented by Belvedere Gallery. §. Z.L. Feng International Award Winning Artist - Home. Www.akayism.com. Snarlik.se – Johan Thörnqvist. Nick Gentry | Social art from the obsolete | Paintings.
IMAGE MANIPULATION : > JASON NAYLOR DESIGN. Holtonrower.com. NP&CO. Main : Ghostco. 13th hour. Caitlin Hackett Art and Illustration. Popular All « PrevNext » « Prev1234 ... 80Next »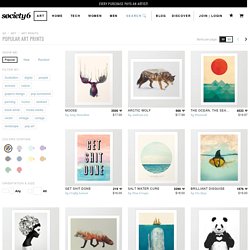 ---