Science
Curriculum: K-12 CIESE Online Classroom Projects. ACFT Science Wiki Rules - ACFT SCIENCE LAB. Projects. As of July 1, 2013 ThinkQuest has been discontinued.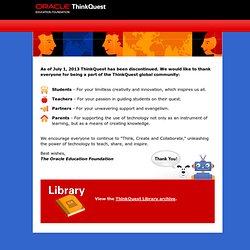 We would like to thank everyone for being a part of the ThinkQuest global community: Students - For your limitless creativity and innovation, which inspires us all. Teachers - For your passion in guiding students on their quest. Partners - For your unwavering support and evangelism. Parents - For supporting the use of technology not only as an instrument of learning, but as a means of creating knowledge. Gould League - Environmental Education. GreenSchools Newsletter. Astronomy For Kids - KidsAstronomy.com. Www.mylearning.org/learning/super-bugs/superbugs.swf. Wondermind – Play games and explore the science of your brain. Wondermind is about a few things.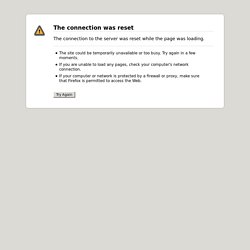 It's about the brilliant, amazing and truly mind-boggling stuff that's going on inside your brain as you grow. It's about the art of Alice in Wonderland, the exhibition at Tate Liverpool. And it's about putting together both of those things: mixing art with science. The Scale of the Universe 2. 184.72.55.19/system/interactable/1/PlanetMakeover.swf.
---