Literacy
Creating 6-Trait Revisers and Editors for Grade 4: 30 Revision and Editing Lessons (9780205570607): Vicki Spandel
QAR is a strategy where students examine the type of question and consider where they need to find the answer.
literacymalden - QuestionAnswerRelationships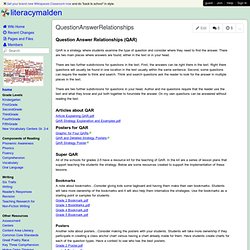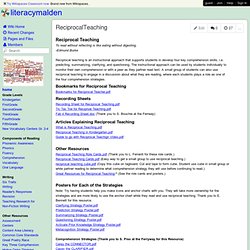 literacymalden - ReciprocalTeaching
To read without reflecting is like eating without digesting. -Edmund Burke Reciprocal teaching is an instructional approach that supports students in develop four key comprehension skills, i.e. predicting, summarizing, clarifying, and questioning.
Random Words By POS
games/pinball/pinbal4.swf
Classroom Resources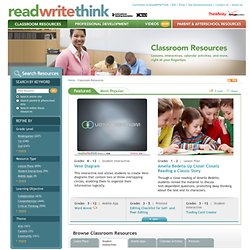 Home › Classroom Resources Grades 3 – 8 | Mobile App Trading Cards Invigorate students' writing with an interactive tool that allows them to demonstrate their comprehension using a mobile app. Grades K – 5 | Student Interactive Theme Poems
Cube Creator