Global2.vic.edu.au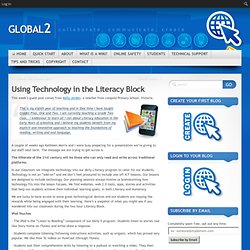 Using Technology in the Literacy Block | global2
This week's guest post comes from Kelly Jordan, a teacher from Leopold Primary School, Victoria. This is my eighth year of teaching and in that time I have taught Grades Prep, One and Two. I am currently teaching a Grade Two class..
Global2 Challenge
Global2 Gallery
A Captivating Classroom – share your posts with us | global2
At Global2 we like sharing our community's stories. This week's guest post is from Mel Cashen. I am currently a Grade 5/6 Teacher at Lightning Reef Primary School. Easily inspired by others, I am always trying something new, especially around the area of technology in the classroom.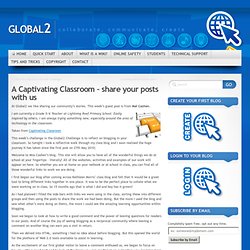 PLPConnectU 2011 | global2
The Student Conference Series is breaking new ground in flattening classrooms | global2
The Student Conference Series is a presentation series dedicated to students presenting topics they are passionate about to a larger audience.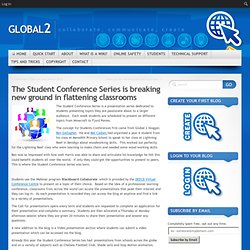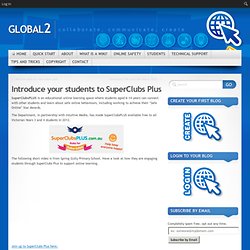 Introduce your students to SuperClubs Plus | global2
SuperClubsPLUS is an educational online learning space where students aged 6-14 years can connect with other students and learn about safe online behaviours, including working to achieve their 'Safe Online' Star Awards.