Global2.vic.edu.au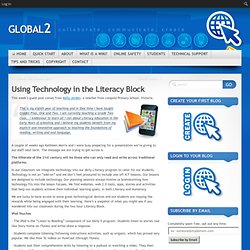 Using Technology in the Literacy Block | global2
This week's guest post comes from Kelly Jordan , a teacher from Leopold Primary School, Victoria. This is my eighth year of teaching and in that time I have taught Grades Prep, One and Two. I am currently teaching a Grade Two class..
Global2 Challenge
Global2 Gallery
A Captivating Classroom – share your posts with us | global2
At Global2 we like sharing our community's stories.
PLPConnectU 2011 | global2
The PLP ConnectU Project aims to support DEECD teachers in understanding the power of creating collaborative spaces and using web 2 tools to enhance their classroom practice as well as explore ways to make online communities sustainable. Participants will engage in their Ultranet Collaborative spaces and Global2 to present a collaborative PBL (Project Based Learning) for their students with a global audience. Teachers will be provided with opportunities to develop their Ultranet Collaborative and Design spaces with participants across the project and will be supported to create Ultranet Learning Tasks that will enhance their PBL with their students.
The Student Conference Series is breaking new ground in flattening classrooms | global2
The Student Conference Series is a presentation series dedicated to students presenting topics they are passionate about to a larger audience.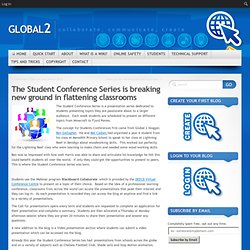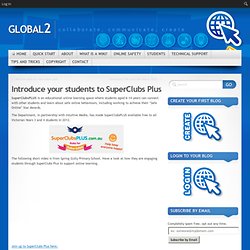 Introduce your students to SuperClubs Plus | global2
SuperClubsPLUS is an educational online learning space where students aged 6-14 years can connect with other students and learn about safe online behaviours, including working to achieve their 'Safe Online' Star Awards.