Blogs
Tippytoe Crafts. Origami Instructions. Kingdom of the Pink Princesses. Chalk Talk: A Kindergarten Blog. B.Inspired, Mama! Little illuminations. Knitty Mummy. Ingles360. Kitchen Fun With My 3 Sons. Elaine Ng Friis. Retrospective. Space & Galaxy Crafts for Kids. If you're new here, you may want to join us on Facebook or Google +.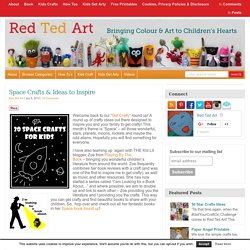 Thanks for visiting! Welcome back to our "Get Crafty" round up! Love, Play, Learn. Fun in First Grade. Www.rainbowswithinreach.blogspot.com. The Educators' Spin On It. TEACHING IN THE DIGITAL AGE - TECHIES AND DINOSAURS! By Brian Puerling Chapter Two "Using Photographs and Images to Inspire" Oh, my goodness!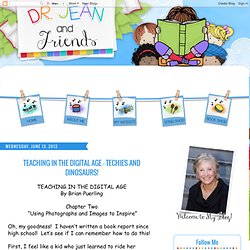 I haven't written a book report since high school! Let's see if I can remember how to do this! Childcareland blog. Lori's Crafty Spot. Little Hands, Big Work. Teacher Tom. Red Ted Art's Blog. Teaching Blog Addict.
---