Business
The Official Global GPS Cache Hunt Site. SpecTrek Light - Android Market. Zombies, Run!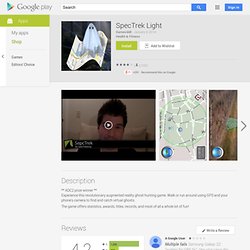 5k Training is an 8-week training program and audio adventure for beginners that'll improve your fitness so you can run a 5km distance. We give you clear and detailed instructions about when to walk, jog, run and stretch, building up your confidence and stamina over 25 workouts - combined with a gripping story delivered straight to your headphones. (If you already have some running experience, check out our "Zombies, Run!"
App with extra features including 30 more missions, 'zombie chase' interval training, a base-building game, time and distance audio notifications, and more!) Zombies, Run! Parallel Kingdom. 6 Alternatives to the Android Market. Unlike the iPhone, Android users are free to download apps from sources other than Google's official Android Market.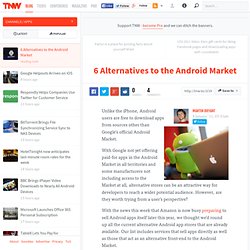 With Google not yet offering paid-for apps in the Android Market in all territories and some manufacturers not including access to the Market at all, alternative stores can be an attractive way for developers to reach a wider potential audience. However, are they worth trying from a user's perspective? Mobile Application Development Mobile Tracking iPhone LBS GPS NFC J2ME. Cost Sheet Pricing Details - Basis of Pricing XEN offers forward-looking IT outsourcing engagement models to our clients that go over and beyond tactical outsourcing.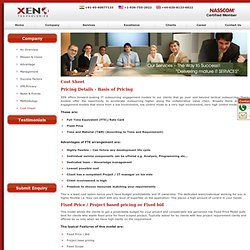 These models offer the opportunity to accelerate outsourcing higher along the collaborative value chain. Broadly there are three engagement models that move from a low involvement, low control mode to a very high involvement, very high control mode. Facebook Application Development | Facebook App Developers | Android Mobile Apps & Custom Facebook App Developer | Social Media Applications Company. Facebook app that creates events. Events.create - Facebook developers. Integrating Events into Your Applications - Facebook developers. We've just released some changes to the API that allow your applications to integrate with Facebook's Events application.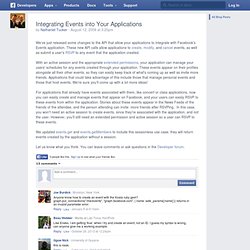 These new API calls allow applications to create, modify, and cancel events, as well as submit a user's RSVP to any event that the application created. With an active session and the appropriate extended permissions, your application can manage your users' schedules for any events created through your application. These events appear on their profiles alongside all their other events, so they can easily keep track of what's coming up as well as invite more friends. Applications that could take advantage of this include those that manage personal events and those that host events.
---