Cooking Sites
If you want to spice up your recipes and save money, you need to begin with a well-curated cupboard. What should you have within arm's reach at all times? Start with a good salt and a good pepper.
In the Pantry: Must-Haves for a Well-Stocked Pantry | In The Pantry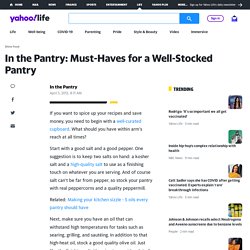 Recipe Index
Recipes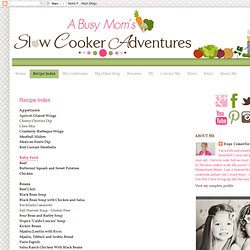 A Busy Mom's Slow Cooker Adventures: Recipe Index
AppetizersApricot-Glazed WingsCheesy Chorizo DipChex MixCranberry-Barbeque WingsMeatball SlidersMexican Fiesta DipRed Currant Meatballs
Once a Month Cooking and Freezing Recipes Tips Lessons
Once a month cooking is a very popular topic. There are entire web sites devoted to recipes, hints, and rules (and my first cookbook, Everything Meals for a Month).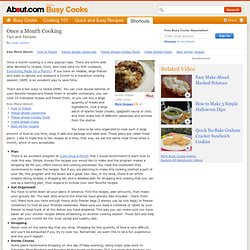 About.com: http://www.menus4moms.com/bulk/chicken_plan.php
FreezingPreparedFoods
Freezing Foods: A Real Time-Saver Article
Recipe Index
Breakfast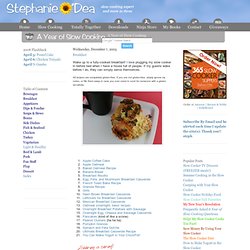 Stephanie O'Dea
All Recipes
Substitutions for Baking Ingredients