Research
Cry-Baby of the Week This week: The Texas school that fired a teacher because she's transgender vs. the cop who pulled a gun on some kids making a tree fort. The Drone That Will Change Graffiti: An Interview with KATSU KATSU is an artist, a vandal, and a clever hacker too. His work pushes our idea of what can be achieved with the graffiti artist's limited tool-set. For his new project, he has developed a system to attach a spray can to a quadcopter, creating the world's first true graffiti drone.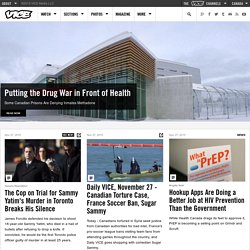 United States | The Definitive Guide to Enlightening Information
GOOD Home Page
TreeHugger
The Zeitgeist Movement
TZM Global Radio, Jan 8th 2014, Episode 135 [ The Zeitgeist Movement ] Please Join our mailing list: http://www.thezeitgeistmovement.com/ New Year's address for The Zeitgeist Movement. News from the movement, upcoming events in the first part of 2014, and other talking points. Lee Camp reports the most underreported stories of 2013, and a brief discussion on the life and writings of Edward Bernays, the "father of Public Relations". Lee Camp's full Video - the Most Underreported stories of 2013: http://www.youtube.com/watch?v=SUpOx9Vurh4 About: ZM Global Radio is a weekly radio show presented by various active coordinators of The Zeitgeist Movement in a rotational fashion. These broadcasts discuss the developments and aims of The Zeitgeist Movement.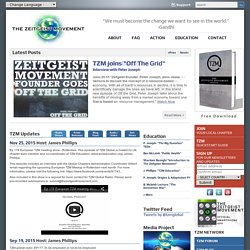 FastCompany.com - Where ideas and people meet