Videos
The author is not responsible for any contents linked or referred to from his pages - If any damage occurs by the use of information presented there, only the author of the respective pages might be liable, not the one who has linked to these pages.Project Free TV doesn't host any content All Project Free TV does is link or embed content that was uploaded to popular Online Video hosting sites like Veoh.com / Megavideo.com / Youtube.com / Google Video. All youtube/veoh/megavideo/googlevideo users signed a contract with the sites when they set up their accounts which forces them not to upload illegal content. By clicking on any Links to videos while surfing on Project Free TV you watch content hosted on third parties and Project Free TV can't take the responsibility for any content hosted on other sites.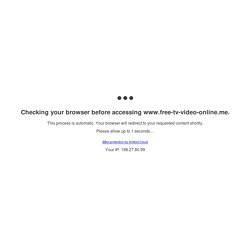 Melinda Gates and Bill Gates Why giving away our wealth has been the most satisfying thing we've done In 1993, Bill and Melinda Gates—then engaged—took a walk on a beach in Zanzibar, and made a bold decision on how they would make sure that their wealth from Microsoft went back into society. In a conversation with Chris Anderson, the couple talks about their work at the Bill & Melinda Gates Foundation, as well as about their marriage, their children, their failures and the satisfaction of giving most of their wealth away.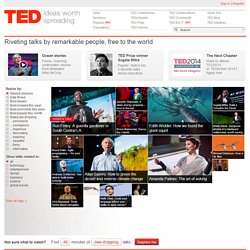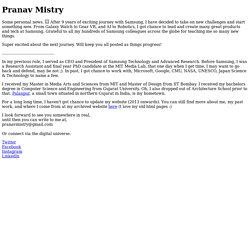 'SixthSense' is a wearable gestural interface that augments the physical world around us with digital information and lets us use natural hand gestures to interact with that information. We've evolved over millions of years to sense the world around us. When we encounter something, someone or some place, we use our five natural senses to perceive information about it; that information helps us make decisions and chose the right actions to take. But arguably the most useful information that can help us make the right decision is not naturally perceivable with our five senses, namely the data, information and knowledge that mankind has accumulated about everything and which is increasingly all available online.