Public health
Actualités previous next Sommeil Journée nationale le 28 mars Quel sommeil pour ceux qui se déplacent tous les jours pour aller travailler ? Le choix du mode de transport a-t-il une influence sur la qualité ou la durée de nos nuits ?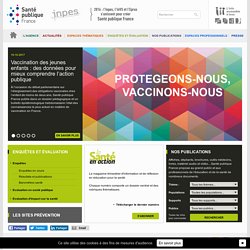 Presse & Papiers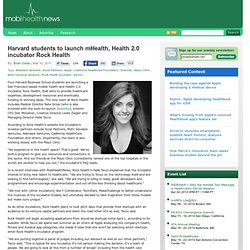 Harvard students to launch mHealth, Health 2.0 incubator Rock Health
Four Harvard Business School students are launching a San Francisco-based mobile health and Health 2.0 incubator, Rock Health, that aims to provide healthcare expertise, development resources and eventually funding to winning ideas. The core team at Rock Health includes Medical Director Nate Gross (who is also involved with the soon-to-launch Doximity), Interim CFO Dan Monahan, Creative Director Leslie Ziegler and Managing Director Halle Tecco. According to Rock Health's website the incubator's investor partners include Accel Partners, Mohr Davidow Ventures, Aberdare Ventures, California HealthCare Foundation and others.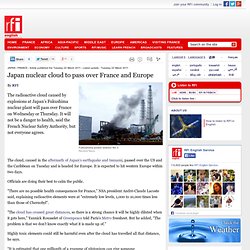 The cloud, caused in the aftermath of Japan's earthquake and tsunami, passed over the US and the Caribbean on Tuesday and is headed for Europe. It is expected to hit western Europe within two days. Officials are doing their best to calm the public. "There are no possible health consequences for France," NSA president André-Claude Lacoste said, explaining radioactive elements were at "extremely low levels, 1,000 to 10,000 times less than those of Chernobyl".
Japan nuclear cloud to pass over France and Europe