Editors
Background On the eve of PLOS' tenth anniversary, we're pleased to announce that the redesign of all PLOS journals is now live.
PLoS Journals Sandbox: A Place to Learn and Play
Research Communications Strategy
A manifesto, by a student of the activist coalition RightToResearch.
Open Access, Publishers profit and the medical community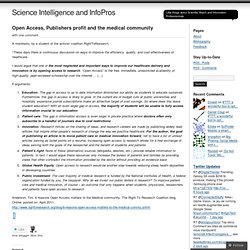 Publishers of OA books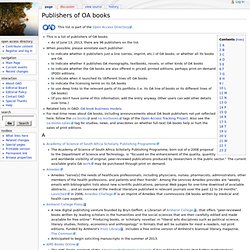 From OAD This list is part of the Open Access Directory . This is a list of publishers of OA books.
The Launch of Europe PubMed Central
By Graham Steel