Editors
PLoS Journals Sandbox: A Place to Learn and Play. Background On the eve of PLOS' tenth anniversary, we're pleased to announce that the redesign of all PLOS journals is now live.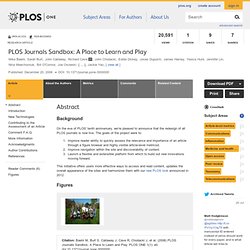 The goals of the project were to: Research Communications Strategy. Open Access, Publishers profit and the medical community. A manifesto, by a student of the activist coalition RightToResearch.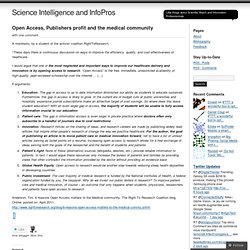 "These days there is continuous discussion on ways to improve the efficiency, quality, and cost-effectiveness of healthcare. I would argue that one of the most neglected and important ways to improve our healthcare delivery and innovation is by opening access to research. "Open Access" is the free, immediate, unrestricted availability of high-quality, peer-reviewed scholarship over the Internet … (…) OpenEdition : three platforms for electronic resources in the humanities and social sciences: Revues.org, Hypotheses.org, Calenda. BioMed Central | The Open Access Publisher.
Publishers of OA books. From OAD This list is part of the Open Access Directory.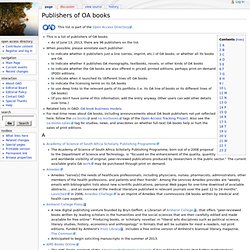 This is a list of publishers of OA books. The Launch of Europe PubMed Central. By Graham Steel November 1st 2012 sees the launch of yet another significant milestone for Open Access in the form of Europe PubMed Central (PMC).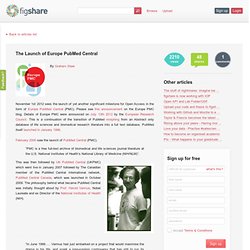 Please see this announcement on the Europe PMC blog. Details of Europe PMC were announced on July 13th 2012 by the European Research Council. This is a continuation of the transition of PubMed morphing from an Abstract only database of life sciences and biomedical research literature into a full text database.
---