DIFFUSION
5.3.4 #DIFFUSION #ET #CONTAGION May 29
La Video Virale Selon Pinkanova
Donnez moi de la vidéo virale !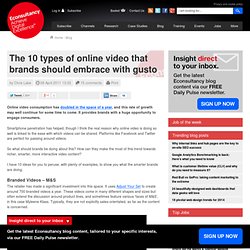 The 10 types of online video that brands should embrace with gusto
Online video consumption has doubled in the space of a year , and this rate of growth may well continue for some time to come. It provides brands with a huge opportunity to engage consumers. Smartphone penetration has helped, though I think the real reason why online video is doing so well is linked to the ease with which videos can be shared.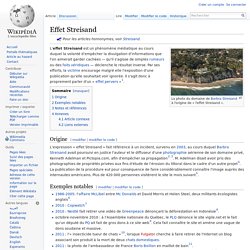 Un article de Wikipédia, l'encyclopédie libre.
Qui n'a jamais rêvé de changer le cours d'un film ou de voir à l'écran une autre fin que celle que le réalisateur choisit ? La frustration ou la déception que certains longs métrages nous inspirent -quant au déroulé de leurs intrigues- pourraient bien se voir anéanties grâce à la technique de Ben Shaul développée par les chercheurs de l'Université de Tel Aviv. Cette innovation technologique permettrait au spectateur de décider du déroulé du film tout en le regardant, une interaction qui donnerait la possibilité, par exemple, de transformer une fin heureuse en une fin tragique. "Ce procédé peut changer la façon dont les gens consomment les médias et la publicité", explique le professeur Ben Shaul, diplômé d'études cinématographiques à l'Université de New York, dans une interview au Journal Sentinel .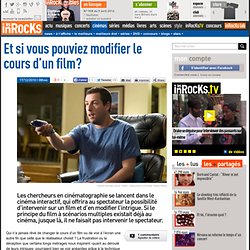 Et si vous pouviez modifier le cours d'un film?