CITY
2.1.0 VILLES Feb 18
Gérard l'ergonome // Les communes de Paris
Marvin Gaye - Inner City Blues (Hughes Brothers Video)
Home About Us Zoning Land Use Process Projects/Proposals Reference
Fresh Kills - Department of City Planning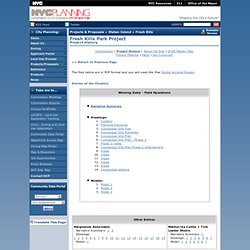 Septembre 2001. Chargés de gravats, les camions quittent le World Trade Center. Laissant Manhattan derrière eux, ils se dirigent vers Staten Island.
Fresh Kills : un parc sur les débris du 11-Septembre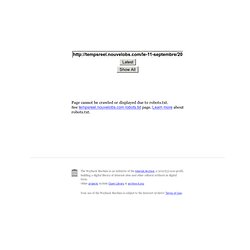 Brooklyn Prospect Park Lakeside
image
Jamaica bay carte
Prospect_Park%2C_Brooklyn
Little France | Carroll Gardens | Brooklyn
NEW YORK — Three years ago, after hearing about Brooklyn's burgeoning Little France through word of mouth, Jean-Jacques Bernat relocated his bistro there. He said his new neighbors reacted to his arrival by revamping their own businesses — adding a fresh coat of paint here, replacing a crumbling light fixture there. "We stimulated the neighborhood," said Bernat, who described his Provence en Boite as a "neighborhood institution" thanks to a steady flow of customers seeking homemade croissants and crusty baguettes, comfort foods like crepes and quiches, or just to exchange a few words in their native tongue. In this section of Brooklyn's Carroll Gardens, expatriates mingle easily with celebrities and non-French clients who live near Smith Street, the area's central artery known locally as "Restaurant Row."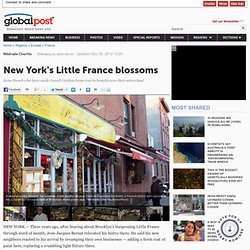 GroundZero1
ground-zero and mosque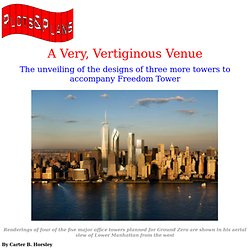 A Very, Vertiginous Venue The unveiling of the designs of three more towers to accompany Freedom Tower Renderings of four of the five major office towers planned for Ground Zero are shown in his aerial view of Lower Manhattan from the west By Carter B. Horsley In September, 2006, Silverstein Properties unveiled the designs for the three skyscapers he is going to build at Ground Zero to the east of the Freedom Tower , and city and state officials and the Port Authority of New York & New Jersey at long last "finalized" their agreement on the redevelopment of the site.
World Trade Center projet
1129nyc_riverside
January 2008 By Robert Campbell, FAIA Now that it has been there for a year and I've had my chance to learn to love it, maybe it's a good time to say why I dislike the Hearst Tower in Manhattan so much.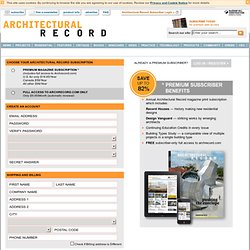 Why Foster's Hearst Tower is no gherkin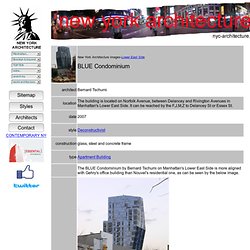 New York Architecture Images- BLUE Condominium
'Blue' is First Residential Project for Renowned Global Architect Bernard Tschumi New York, NY- September 12, 2005 – A breathtakingly beautiful, 16-story, luxury condominium, with an exterior that resembles a perfectly cut azure gemstone, is about to rise on New York's historic Lower East Side, on the former parking lot belonging to Ratner's, the legendary 100-year old, world-famous kosher restaurant known for traditional Jewish dairy delicacies. Named Blue, the elegant 32-apartment property is the Lower East Side's first residential full-time doorman building, and the first multifamily project undertaken by world famous architect Bernard Tschumi, who presided as Dean of Architecture at Columbia University from 1988-2003. Situated at 105 Norfolk Street a half block from the "F" train entrance on Delancey Street, Blue's Ratner connection extends even further--its sales office, located across the street from the building at 100 Norfolk Street, occupies Ratner's former restaurant kitchen.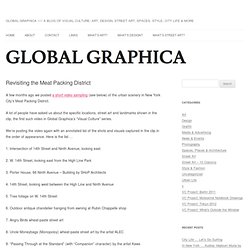 A few months ago we posted a short video sampling (see below) of the urban scenery in New York City's Meat Packing District. A lot of people have asked us about the specific locations, street art and landmarks shown in the clip, the first such video in Global Graphica's "Visual Culture" series. We're posting the video again with an annotated list of the shots and visuals captured in the clip in the order of appearance. Here is the list …
Global Graphica » Revisiting the Meat Packing District
Long Island Photo aérienne
L'enfer à Fresh Kills, actualité Monde : Le Point
Jeunesse, virilité et blancheur à Chicago
Recensé : Andrew J. Diamond, Mean Streets. Chicago Youths and the Everyday Struggle for Empowerment in the Multiracial city, 1908-1969 , Berkeley, University of California Press, 2009. Dans l'introduction de son ouvrage, Andrew J. Diamond raconte que c'est en examinant le corpus d'archives utilisé avant lui par A.
L'enfance d'hemingway à Oak Park
Mardi 16 février 2010 2 16 / 02 / Fév / 2010 20:41 Brasilia à ses débuts Copacabana Quelques expériences Urbaines Vidéo 25' sur Sao Paolo
Brésil - Brazil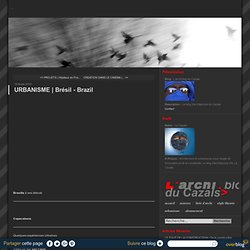 Marseille, la ville, son ARCHITECTURE, ses ruses !
Nantes en 3D
Bruxelles pdf d'anlyse urbaine
Samedi 5 décembre 2009 6 05 / 12 / Déc / 2009 00:54 A Paris, il y a le Marais, qui si la commune n'avait éclaté aurait été autoritaiement traversé par un boulevard de 4 voies allant de la place des Victoires au boulevard Beaumarchais. Ce même Maris que Corbu comptait raser ne connaissant les perspectives de Hausmann à son égard.
Video Bruxelles les marolles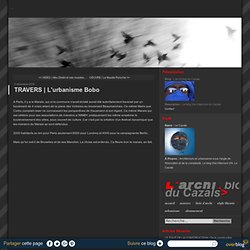 524 #MIDDLE-EAST #MAGHREB
Abu Dhabi et ses musées futuristes