Quotes and Inspiration
In this post you'll discover 119 journal prompts to help you get started in keeping a journal, or offer some additional inspiration for dedicated journalers. I recommend that you get yourself a beautiful jar, print out these prompts on slips of paper, place the slips of paper in the jar, and reach into your jar each day as you prepare yourself to write in your journal. Set your timer anywhere from 10 to 40 minutes, depending on how much time you have available for journaling. Write anything that comes to mind as you read each prompt and elaborate on each point as much as you can.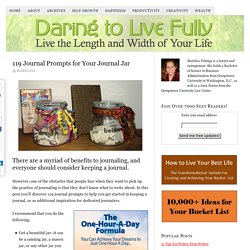 119 Journal Prompts for Your Journal Jar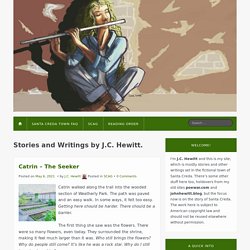 See More Writing Exercises and Prompts Autobiographical Writing is an excellent way to work on your descriptive skills. When you describe items or memories from your past, you are able to provide details that are often lacking in more purely imaginative exercises. With autobiographical writing you learn how to describe what was rather than what isn't.
How to Write about Your Childhood | PoeWar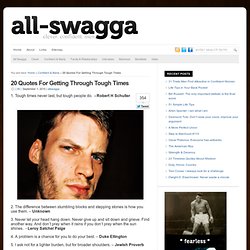 20 Quotes For Getting Through Tough Times : All SWAGGA.com
1. Tough times never last, but tough people do. - Robert H Schuller 2. The difference between stumbling blocks and stepping stones is how you use them. – Unknown 3.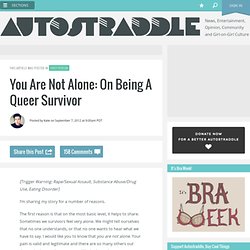 [Trigger Warning: Rape/Sexual Assault, Substance Abuse/Drug Use, Eating Disorder] I'm sharing my story for a number of reasons. The first reason is that on the most basic level, it helps to share.
You Are Not Alone: On Being A Queer Survivor
LYRICS TO LIVE BY - StumbleUpon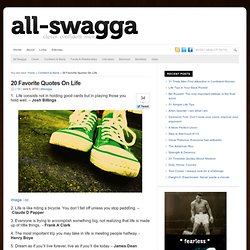 1. Life consists not in holding good cards but in playing those you hold well. – Josh Billings image : cc 2. Life is like riding a bicycle. You don't fall off unless you stop peddling. – Claude D Pepper
20 Favorite Quotes On Life
How To Treat Others: 5 Lessons From an Unknown Author - Global One TV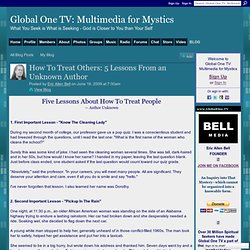 Five Lessons About How To Treat People -- Author Unknown 1. First Important Lesson - "Know The Cleaning Lady" During my second month of college, our professor gave us a pop quiz. I was a conscientious student and had breezed through the questions, until I read the last one: "What is the first name of the woman who cleans the school?"
Self-Help/Inspiration/Living In The Moment
Inspiration Gallery #139 - Various quotations & From up North | Design inspiration & news
A Brief Essay on the Life and Work of Kurt Vonnegut Jr.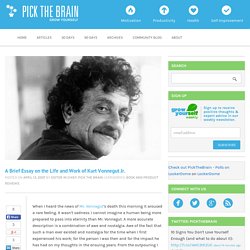 When I heard the news of Mr. Vonnegut 's death this morning it aroused a rare feeling. It wasn't sadness. I cannot imagine a human being more prepared to pass into eternity than Mr.
The following prompts are from a workshop by Asheville poet, educator, and performer Glenis Redmond, who has generously offered them to teachers for use with students: ***IMPORTANT—poems should be driven by the author's heart and rhythm. (Do not necessarily rhyme or each line has the same number of beats.) **Lines do not need to be written in order. Metaphor/Simile Explain each, have students give examples On board, brainstorm with class emotions, images, colors (2-3 minutes for each) Students number notebook paper 1-10 Fill each line with "My voice is _____________" using words from the brainstorm (or their own) to generate sentences.
Writing Exercises - Poetry and Poetry Slam Resources for Teachers - ResearchGuides at Western Carolina University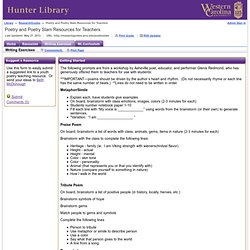 - StumbleUpon
Scene Music: GOTHIC COMPILATIONS
Scene Music: HEAVY METAL/GRUDGE
Free Music with Neverending Playlist
Pumped Up Kicks - Breath of Soul (Foster The People Cover)
enter