Pretty Things
Get flash to fully experience Pearltrees
Clara was inspired by the most iconic twenties style, the 'flapper'. Perfect for any girl wanting to ''charleston' or 'bunny hop', Clara is made from sandwashed silk crepe, with a deep band of pale gold embroidery embellished with AB crystals around a dropped waist. The AB crystals are also around the neckline, shoulder straps and down back. However the most stunning part of the design is the 'handkerchief' skirt made from 20mtrs of pure silk tulle, which gives the dress an uneven hemline reminiscent of the 'roaring twenties', which floats elegantly as you walk. As with all Lindsay Fleming designs, Clara can be changed to suit your own taste. For example many clients have preferred to have their dress made with silver or coloured embroidery.
Pattern update: magazine errata will be issued soon, but in Abbreviations, 3/3 RC should read: Sl 3 to cn, hold in back. K3 ; k3 from cn. Proceeds from individual pattern sales go to the designer; proceeds from the eBook go to the publisher.
The oversized knits gracing fall catwalks this season inspired me to design an easy, roomy shrug with grand sleeves, bold cables and easy construction. Just cast on, knit, cast off, and wear! What could be chicer than that? I settled on the name "Big Red" because I can picture Little Red Riding Hood trading in her cape for this after she's all grown up and found a fashion sense!
Even the knitter who is double pointed needle or lace impaired can bang out these sexy, seamed, lacy stockings in a weekend. They're worked from the toe up, so simply stop knitting and add some ribbing when they're the length you want. Then, to keep these thigh-highs from falling down, wear them with garters (sexy!). When asked if this stitch had a name, I had to think for a moment, and realized that this was a pattern that I'd use to make windowpane vests for my Barbie doll in the late '60s. Since I don't recall seeing it in any stitch dictionaries, it may very well be the product of a seven-year-old mind. In any event, when stretched over a shapely leg, it becomes an attractive openwork stocking pattern.
Seamless, top-down skirt with lace ruffles. Elasticated waistband ensures snug fit at high waist. Fitted though the hips and thighs then flares out from above the knee into cascades of multi-patterned lace ruffles. Also includes option for just one lace ruffle if desired.
I've always loved dark, moody and powerful music for writing my intense sex scenes. The hard bass, the melody that tugs at your soul and stirs your heart, and the beat that drives your lovers body into your own. Whew, excuse me for a second while I take a cold shower.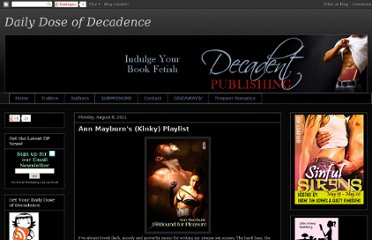 Have you ever wondered what Disney characters might look in real life? If you have, then today is your lucky day! Jirka Väätäinen is a graphic design student based in Bournemouth, UK. Last September he created digital paintings to represent real life versions of famous Disney female characters.
post written by: Marc Email Sometimes the most random everyday encounters force us to stop and rethink the truths and perceptions we have ingrained in our minds. These encounters are educationally priceless. They spawn moments of deep thought and self-reflection that challenge the status quo and help us evolve as sensible individuals.