Lessons
The Electronic Introduction to Old English. Medieval Institute Rawlinson Center Old English Aerobics Anthology Comments The Electronic Introduction to Old English An on-line analogue ofIntroduction to Old English, 3rd ed.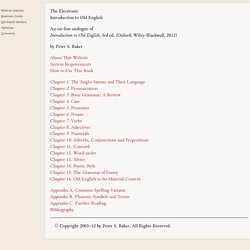 (Oxford: Wiley-Blackwell, 2012) by Peter S. Learn a phonetic script in just a few hours. If you liked my association technique mentioned below, you would also enjoy my tips on using imagination to memorize vocabulary, which are discussed in great detail with many other hacks in the Language Hacking Guide.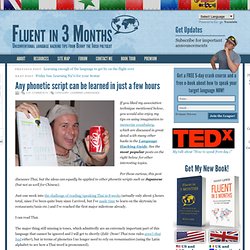 See the most popular posts on the right below for other interesting topics. For those curious, this post discusses Thai, but the ideas can equally be applied to other phonetic scripts such as Japanese (but not as well for Chinese). How to Learn (But Not Master) Any Language in 1 Hour (Plus: A Favor) Deconstructing Arabic in 45 Minutes Conversational Russian in 60 minutes?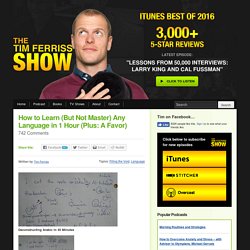 This post is by request. How long does it take to learn Chinese or Japanese vs. Spanish or Irish Gaelic? I would argue less than an hour.
---