Fun Site (procrastination material)
Konami Code Sites
(Maybe) The Dorkiest Thing You'll See All Day.
Super Pony Picker - Luna - ENG by ~Jhyrachy on deviantART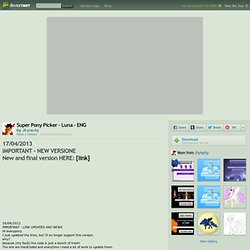 29/06/2012IMPORTANT - LINK UPDATED AND NEWSHi everypony.I just updated the links, but i'll no longer support this version.why?because (my fault) the code is just a bunch of trash!The link are HardCoded and everytime i need a lot of work to update them.I started to work with a friend about a new version, with a different system, that will help me so much with update.Thanks you all for your huge support, you are the only reasons that i worked so hard, i love you all!Thanks again, have a nice summer and stay tuned! Hi everypony!
André Michelle - Laboratory
#whatshouldwecallme
For Whom the Bell Tolls
Janet Reno Simon 1994 This one came out of my library.This book has had exactly zero checkouts and has been in the collection since the mid 1990s. Of course, Janet Reno is a good subject for a youth biography. I wonder if she is just not on the kids' radar as an important person. Regardless, Janet could use an upgrade since this book barely covers her tenure with the Clinton administration.
Awful Library Books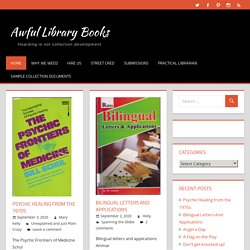 Microwhat
Memebase: Rage Comics, Forever Alone, Y U No Guy, Troll Face, Foul Bachelor Frog
human_guinea_pig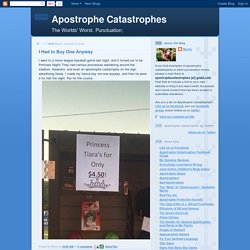 As my loyal Apostrophe Catastrophes readers have surely noticed, I haven't been updating my blog as often as I once did. For the first three or four years of my blog's existence, I updated it nearly every day. These days, I find myself too busy to post examples of grammar atrocities. But it's not just that I'm too busy; I'm too happy!
Apostrophe Catastrophes
Power is intoxicating. Everyone loves having the ability to make their decisions into reality — to think "this should be something that happens," and then actually be able to make that thing happen. It is also dangerous.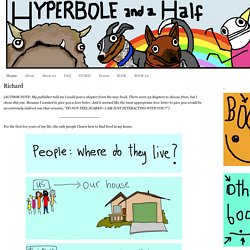 Hyperbole and a Half
I, uhhh, I'm not even sure this makes sense. But when I wrote down the idea (probably back in 2010) it was totes relevant and hilarious, I'm sure. ALSO, much more importantly, I was just wondering if all you lovely dudes and dudettes could do me a favour and.... ( for the record, this friend was one of the main people that convinced me to start updating Octopuns again, so you personally owe him ). It's called Tap & Blast and it was JUST released on iOS devices today. It'd be super cool if you could check it out ( once again, it's FREE!
Octopuns
Grenswetenschap.nl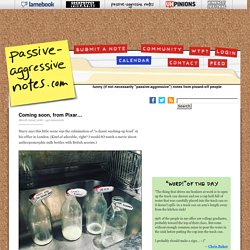 Trapped in the (Water) Closet January 14th, 2014 · 35 comments Writes Robert in Redmond, Washington: "In our office, in this particular bathroom, at this particular urinal, there strikes a phantom pisser, who finds joy in covering the floor in front of the urinal 1/8 inch deep in piss — every single day.
PassiveAggressiveNotes.com
Mademan.com
McSweeney's Internet Tendency
Everyday Cute
It's Tommy the Pomeranian - Pusheen style! Requested by http://mkosut.tumblr.com/ Feb 04. 4425 Notes.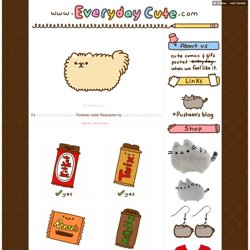 Things Could Be Worse
Cracked.com - America's Only Humor & Video Site Since 1958
CollegeHumor - Funny Videos, Funny Pictures, Funny Links!
Epic Pokemon Cosplay
The Game of SMOSH We've turned all of SMOSH into a game. The Game of SMOSH. The more you play, the more you level up. The more you level up, the more cool rewards you win. …All For Free!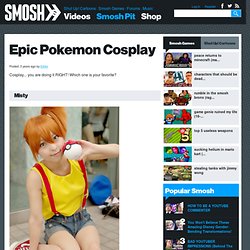 Dumb Jokes That Are Funny - Clean Jokes