True stuff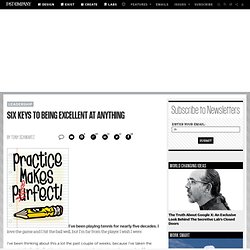 I've been playing tennis for nearly five decades. I love the game and I hit the ball well, but I'm far from the player I wish I were. I've been thinking about this a lot the past couple of weeks, because I've taken the opportunity, for the first time in many years, to play tennis nearly every day. My game has gotten progressively stronger.
JOHN WAYNE-THE COWBOY CODE - CODE OF THE WEST
Media Bias About Guns by John R. Lott, Jr.
by John R. Lott, Jr. by John R. Lott, Jr. I often give talks to audiences explaining that research by me and others shows that guns are used much more often to fend off crimes than to commit them.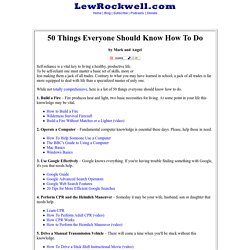 by Mark and Angel Self-reliance is a vital key to living a healthy, productive life. To be self-reliant one must master a basic set of skills, more or less making them a jack of all trades.
Internet, this is your life…in GIF form. When you click on a blog and music starts to autoplay: When you're making fun of someone behind their back and they turn around: