Society and Technology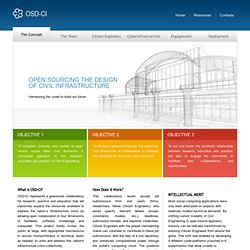 Open Sourcing the Design of Civil Infrastructure
What is OSD-CI? OSD-CI represents a grassroots collaboratory for research, practice and education that will massively expand the resources available to address the nation's infrastructure crisis by allowing open collaboration in four dimensions of hardware, software, knowledge and manpower. This project boldly invites the public at large, with appropriate mechanisms to assure trustworthiness in technical tasks as needed, to unite and address this nation's infrastructure crisis collectively. How Does it Work? This collaboratory would accept job submissions from end users (firms, researchers, fellow Citizen Engineers), who would specify relevant details (scope, constraints, models, etc.), deadlines, submission formats, and requisite credentials. Citizen Engineers with the proper membership status can volunteer to contribute to these job submissions, with the help of a tool repository and enhanced computational power through the portal's computing cloud.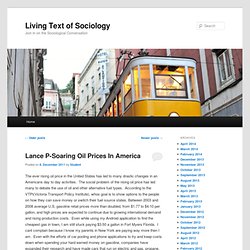 Living Text of Sociology
8. March 2011 by student. I know that you know as well as I do, that kids are mean these days, and the will do anything to make themselves feel better while putting others down because they are different.
i-bank_schematic_04.pdf (application/pdf Object)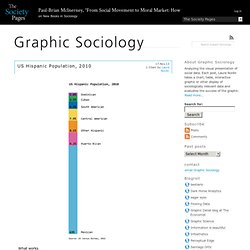 Cairo, Alberto. (2013) The Functional Art: An introduction to information graphics and visualization.
Replicated Typo
Careers – in Theory
This Week in Sociology
March 5th, 2013 Prayer, imagination, and the voice of God—in global perspective posted by Steven Barrie-Anthony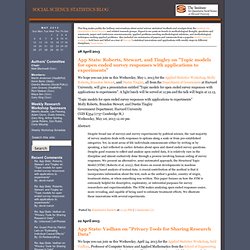 Social Science Statistics Blog
1 April 2013 App Stats: Killewald on "His Gain, Her Pain? The Motherhood Penalty and the Fatherhood Premium within Coresidential Couples" We hope you can join us this Wednesday, April 3, 2013 for the Applied Statistics Workshop . Sasha Killewald , Assistant Professor of Sociology at Harvard University, will give a presentation entitled "His Gain, Her Pain? The Motherhood Penalty and the Fatherhood Premium within Coresidential Couples".
Walking in Ecuador (the Good)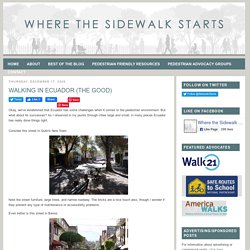 Okay, we've established that Ecuador has some challenges when it comes to the pedestrian environment. But what about its successes? As I observed in my jaunts through cities large and small, in many places Ecuador has really done things right. Consider this street in Quito's New Town: Note the street furniture, large trees, and narrow roadway. The bricks are a nice touch also, though I wonder if they present any type of maintenance or accessibility problems.
This privacy policy sets out how Interpeace uses and protects any information that you give Interpeace when you use this website. Interpeace is committed to ensuring that your privacy is protected. Should we ask you to provide certain information by which you can be identified when using this website, then you can be assured that it will only be used in accordance with this privacy statement.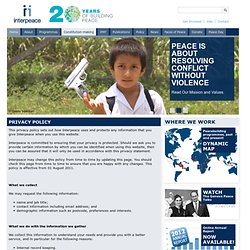 interpeace - 5 Peacebuilding Principles
Technology :: Feature Articles :: November 22, 2010 :: :: Email :: Print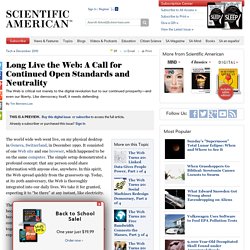 Video Blog » Technology
Video Blog » Eli Pariser: Beware online "filter bubbles"