Society and Technology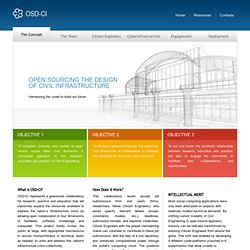 Open Sourcing the Design of Civil Infrastructure
Most social computing applications have only been attempted on projects with relatively modest technical demands. By shifting current modality of Civil Engineering to open-source approach, industry can be radically transformed by enlisting Citizen Engineers from around the globe. This shift was enabled by developing 5 different cyber-platforms (couched in 6 experiments) that allow crowds to collaborate across 4 dimensions: sharing software, sharing hardware, pooling their collective knowledge and pooling their effort in crowdsourced activities. Each platform is backed by schemas that paraskill complex engineering tasks for these non-expert crowds, while social science informs how best to maximize their attraction, retention, participation and performance.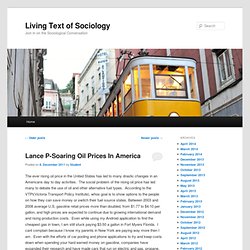 Living Text of Sociology
The ever rising oil price in the United States has led to many drastic changes in an American's day to day activities. The social problem of the rising oil price has led many to debate the use of oil and other alternative fuel types. According to the VTPI(Victoria Transport Policy Institute), who's goal is to show options to the people on how they can save money or switch their fuel source states, "Between 2003 and 2008 average U.S. gasoline retail prices more than doubled, from $1.77 to $4.10 per gallon, and high prices are expected to continue due to growing international demand and rising production costs." Even while using my Android application to find the cheapest gas in town, I am still stuck paying $3.50 a gallon in Fort Myers Florida.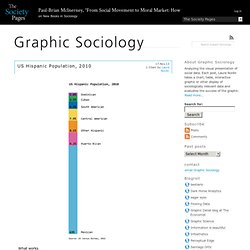 Cairo, Alberto. (2013) The Functional Art: An introduction to information graphics and visualization. Berkeley: New Riders, a division of Pearson. Overview A functional art is a book in divided into four parts, but really it is easier to understand as only two parts.
While catching up on some reading during spring break, I ran across an Journal of Organizational Ethnography article by organizational ethnographer Gideon Kunda. In this article, Kunda's reflections about his development as an organizational ethnographer seem pertinent to the on-going orgtheory discussion of ethnography. Kunda not only describes how he became drawn to organizational studies (hint: questioning a figure of authority about the differential treatment of patients based on class), but also how he arrived at his topic and research site, generating the now iconic study Engineering Culture. During his training, Kunda worked on several projects using other data collection methods (i.e., surveys), during which Goffman's work on Asylums was instructive: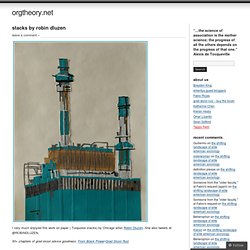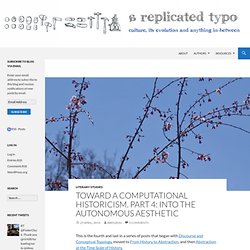 Replicated Typo
I've just found a new online game called the museum of parallel art (thanks to my friend Robin). The info on the trailer reads as follows: Visiting the virtual Museum of Parallel Art is a very special experience you'll share with someone. You'll express your thoughts and feelings towards art with cards, or try to view the world as your peer and guess the cards he or she has played. Comparing cards will prompt conversation and is sure to connect you two.This game was originally made in 48 hours by Neverpants (Dom2D, technobeanie & seventysevian), featuring art both classic and new, with contributions by many amazing artists like Anthony Clark, Justin Chan, Nic ter Horst, Tom Eccles, Aliceffekt and way more! Randomly generated from a database of over 200 "paintings" and a multitude of cards, the Museum of Parallel Art is different every time you visit.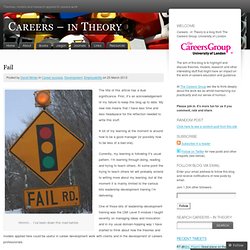 Careers – in Theory
Fail Hmmm… I've been down this road before. The title of this article has a dual significance. First, it's an acknowledgement of my failure to keep this blog up to date. My new role means that I have less time and less headspace for the reflection needed to write this stuff.
I came late to the social media party. My colleagues, students, friends and family were perplexed that I, an internet researcher, wasn't on Facebook, Twitter, or any of the other social media sites. I admit that there was an irony to my studying and writing about the impact of technology on society but not using social media myself. But what few understood was that my decision not to join Facebook was very much a political act – until it became one I couldn't make anymore. As a sociologist, I recognize that as individuals we are required to contribute to the social institutions of which we are a part.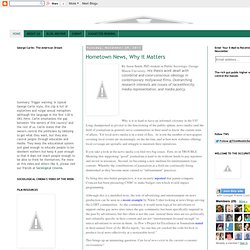 This Week in Sociology
April 9th, 2014 Searching for the church of Islam posted by Amr Ezzat
When I tell people I study social media, politics and social movements, I often get a version of the question: "But there were protests before Facebook?" Sure, I say, but how did people hear about it? Word-of-mouth is, of course, one way but [in the modern era] [and especially in repressive settings] it's almost never never fast enough to spread protest of news quickly enough–remember, a political protest is a strategic game with multiple actors including a state which often wants to shut them down. Too slow diffusion of information, and your people will get arrested faster than they can show up at all. History of modern revolutions is always mixed up with the history and the structure of the communicative infrastructure of technology.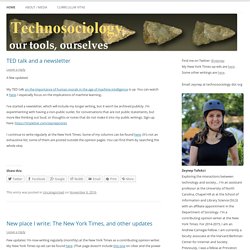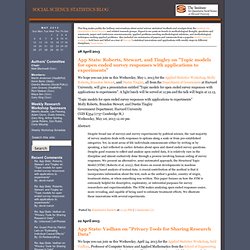 Social Science Statistics Blog
28 April 2013 App Stats: Roberts, Stewart, and Tingley on "Topic models for open ended survey responses with applications to experiments" We hope you can join us this Wednesday, May 1, 2013 for the Applied Statistics Workshop. Molly Roberts, Brandon Stewart, and Dustin Tingley, all from the Department of Government at Harvard University, will give a presentation entitled "Topic models for open ended survey responses with applications to experiments". A light lunch will be served at 12 pm and the talk will begin at 12.15. "Topic models for open ended survey responses with applications to experiments" Molly Roberts, Brandon Stewart, and Dustin Tingley Government Department, Harvard University CGIS K354 (1737 Cambridge St.)
Walking in Ecuador (the Good)
Okay, we've established that Ecuador has some challenges when it comes to the pedestrian environment. But what about its successes? As I observed in my jaunts through cities large and small, in many places Ecuador has really done things right. Consider this street in Quito's New Town: Note the street furniture, large trees, and narrow roadway. The bricks are a nice touch also, though I wonder if they present any type of maintenance or accessibility problems.
This privacy policy sets out how Interpeace uses and protects any information that you give Interpeace when you use this website. Interpeace is committed to ensuring that your privacy is protected. Should we ask you to provide certain information by which you can be identified when using this website, then you can be assured that it will only be used in accordance with this privacy statement.
interpeace - 5 Peacebuilding Principles
The world wide web went live, on my physical desktop in Geneva, Switzerland, in December 1990. It consisted of one Web site and one browser, which happened to be on the same computer. The simple setup demonstrated a profound concept: that any person could share information with anyone else, anywhere. In this spirit, the Web spread quickly from the grassroots up.
"How much has it been your experience that Americans follow what happens in the world? It's something we'll monitor, but Americans are somewhat self-absorbed." -Reed Hastings, October 2010
Video Blog » Technology
Video Blog » Eli Pariser: Beware online "filter bubbles"