Cooking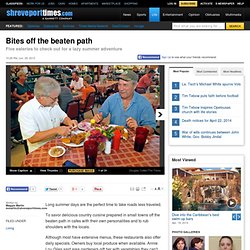 Long summer days are the perfect time to take roads less traveled.
Bites off the beaten path
wp-content/uploads/2009/05/50-gf-foods-you-can-eat-today.pdf
Diane over at The W.H.O.L.E. Gang is hosting an incredible series during the month of May called 30 Days to Easy Gluten-Free Living . This series came about during a conversation among several of the gluten-free food bloggers.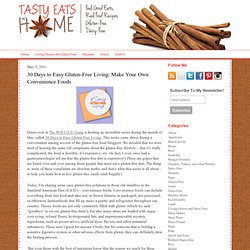 Tasty Eats at Home » 30 Days to Easy Gluten-Free Living: Make Your Own Convenience Foods
I frequently get asked the question about whether or not a green smoothie diet is healthy and how long one should go on such a diet to lose weight, detox, etc. Another question I get a lot concerns juice fasts. There is a lot of debate on the topic of juice fasts. On one side, you have those praising the benefits of juice fasting (i.e. detoxification, weight loss, feelings of lightness, "spiritual awakening").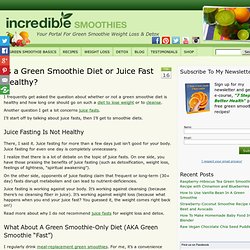 Is a Green Smoothie Diet or Juice Fast Healthy? | Incredible Smoothies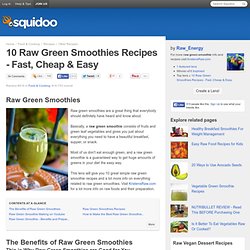 10 Raw Green Smoothies Recipes - Fast, Cheap & Easy
Raw green smoothies are a great thing that everybody should definitely have heard and know about. Basically, a raw green smoothie consists of fruits and green leaf vegetables and gives you just about everything you need to have a beautiful breakfast, supper, or snack. Most of us don't eat enough green, and a raw green smoothie is a guaranteed way to get huge amounts of greens in your diet the easy way.
Aram's Place
And here we go…again. For all of you that are interested I'm going to re-start my blog and start sharing my thoughts on life, culture, frugality, travel, and how I incorporate therapy into my way of seeing the world. If you want to learn more about me, my views, and how I move through this existence, please subscribe and share with your friends.
Aram's Place
40 Day Juice Fast with VitaMix and Nut Milk Bag
Being a part of Foodbuzz is so much fun! As a participant in the Tastemaker program, I have the opportunity to try delicious food products. I was thrilled when they asked if I'd like to make a Super Bowl Sunday recipe using Pace Picante sauce. I love Pace ! Here are some fun facts: Picante sauce is smoother than salsa, making it a better choice for cooking. David Pace created picante sauce in 1947 for the specific purpose of adding delicious flavor and kick to his meals, and Pace Picante sauce is still made today using David Pace's original recipe.
The Ungourmet: Mini burritos and a big bowl of picante sauce for Super Bowl Sunday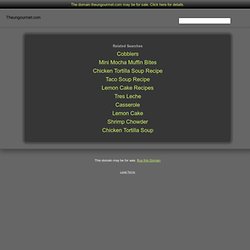 The Ungourmet: A good for you white bread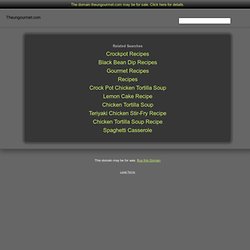 As a participant in the food buzz tastemaker program I have the opportunity to try many new and delicious food items. This time around it's Wonder's new Smart White . As I was putting together a perfectly fabulous PB&J, I had some childhood flashbacks. You see, I wasn't one of the fortunate ones. I had to endure yucky whole wheat bread while most of my friends were chowing down on soft, stick-to-the-roof-of-your-mouth PB&J's on white Wonder bread. I was white with envy!