Grails/Groovy
Configuring Tomcat to Support SSL - MircWiki. From MircWiki This article describes how to enable Secure Sockets Layer (SSL) communication on MIRC sites.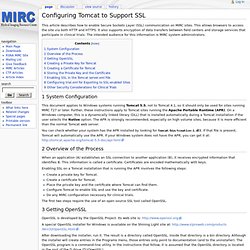 This allows browsers to access the site via both HTTP and HTTPS. It also supports encryption of data transfers between field centers and storage services that participate in clinical trials. The intended audience for this information is MIRC system administrators. Schedule - New England Software Symposium - September 9 - 11, 2011 - Boston, MA. By Howard Lewis Ship Apache Tapestry is a fast, easy to use, high-performance, general purpose web framework.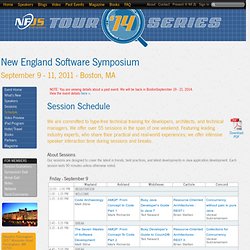 Tapestry eschews heavy XML configuration, base classes, and boilerplate code: instead it embraces convention-over-configuration, letting you build your application from simple, concise POJO (Plain Old Java) page and component classes. Getting Started with Grails, Second Edition. Groovy - Getting Started Guide. Grails Tutorial.
---