Python
Python Programming Tutorials
Beginner's Resources
I've turned up some nice beginner's resources on Python: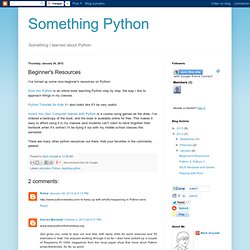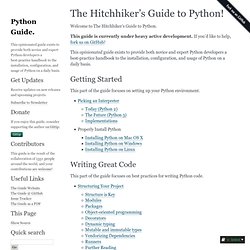 Welcome to The Hitchhiker's Guide to Python. This guide is currently under heavy active development. If you'd like to help, fork us on GitHub!
kennethreitz.com
Python Software Foundation News
Python
I believe that the ability to easily build high quality web applications is of critical importance for the growth of a free and open society.
web2py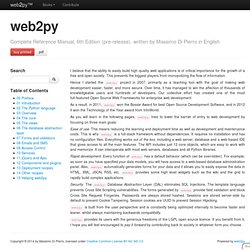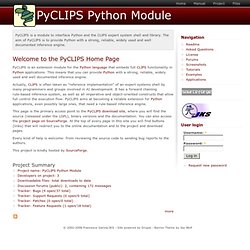 PyCLIPS Python Module | Python and CLIPS Integration
PyCLIPS is an extension module for the Python language that embeds full CLIPS functionality in Python applications.
Python Community Group News
APSW stands for Another Python SQLite Wrapper.
apsw - Another Python SQLite Wrapper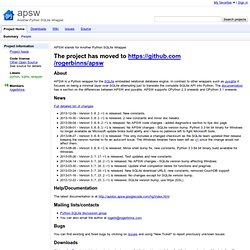 The Eric Python IDE
Learn Python The Hard Way, 3rd Edition