Websites
9 Charmingly Delightful Beauty Techniques from All Over the World … Beauty techniques are highly beneficial, but some of them are incredibly recycled.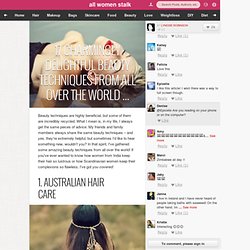 What I mean is, in my life, I always get the same pieces of advice. My friends and family members always share the same beauty techniques – and yes, they're extremely helpful, but sometimes I'd like to hear something new, wouldn't you? In that spirit, I've gathered some amazing beauty techniques from all over the world! If you've ever wanted to know how women from India keep their hair so lustrous or how Scandinavian women keep their complexions so flawless, I've got you covered! How to Make Your Own Beauty Products from Scratch - Lifestyle. Let's keep things simple this week.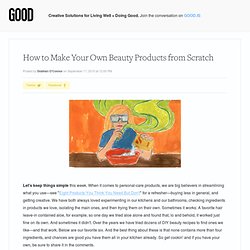 When it comes to personal-care products, we are big believers in streamlining what you use—see "Eight Products You Think You Need But Don't" for a refresher—buying less in general, and getting creative. We have both always loved experimenting in our kitchens and our bathrooms, checking ingredients in products we love, isolating the main ones, and then trying them on their own. Sometimes it works: A favorite hair leave-in contained aloe, for example, so one day we tried aloe alone and found that, lo and behold, it worked just fine on its own. And sometimes it didn't. Over the years we have tried dozens of DIY beauty recipes to find ones we like—and that work. Home Facials - Get Natural Skincare Ideas at WomansDay.com. Facials are a great way to keep your skin glowing, but they can be pricey.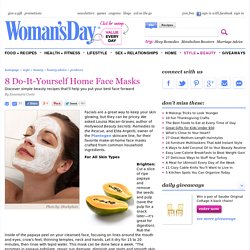 We asked Louisa Macan-Graves, author of Hollywood Beauty Secrets: Remedies to the Rescue, and Elda Argenti, owner of the Plantogen skincare line, for their favorite make-at-home face masks crafted from common household ingredients. For All Skin Types. Water drops - Wall to Watch - StumbleUpon. FYI The Cuties Are Taking Over the World REAL SOON!! (25 Pics) We haven't done "Cute" post in a while, so here you go with a well needed full fledge doze of cuteness.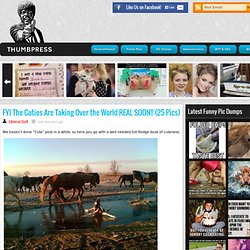 Help me mommm Bunny Planking Can you help me with the cuddle issue puhleez? 594 - Good Disease Men's Zip Hoodie, Khaki. The Best Story Book EVER - Be careful! This Soup might be Polish! Still life: Bent objects. UPDATE: The Return of Bent Objects Wires transform these objects from inanimate to hilarious works of art.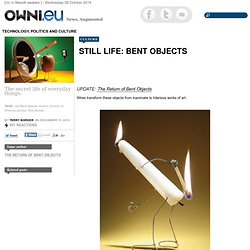 Little polish girl. How to: pore strips | Petit Elefant. You know those Biore pore strips you buy at the drugstore for about $12 a pop? Yeah, those. Today I'm going to teach you how to make your own homemade pore strips.
---