Partage documents
Sauvegardez. Sauvegardez vos fichiers en ligne en toute sécurité et consultez-les partout dans le monde. Synchronisez. Synchronisez vos fichiers en ligne et entre plusieurs ordinateurs. Vos fichiers sont toujours à jour, partout et à tout moment.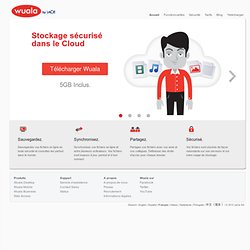 Cite perfectly. Whether you need to create footnotes, endnotes, in-text citations, or bibliographies, Zotero will do all the dirty work for you, leaving you free to focus on your writing. Create citations in Word and OpenOffice without ever leaving your word processor and add references to an email, a Google Doc, or some other editor simply by dragging one or more references out of Zotero.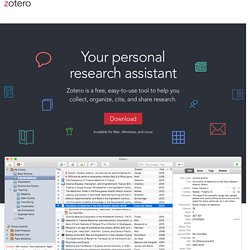 Publish documents to any devices! The first free document publishing platform to support iPad, iPhone and iPod Touch. Share with the world! Connect with your Facebook account and share publications you like with your friends.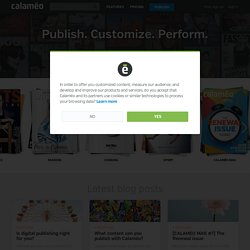 box.net