Reading/Literature
Mona Hodgson Author. Joanne Bischof. Vintage Ads for Libraries and Reading. Donating = loving Brain Pickings remains ad-free and takes hundreds of hours a month to research and write, and thousands of dollars to sustain.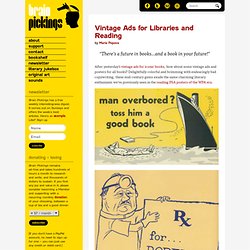 If you find any joy and value in it, please consider becoming a Member and supporting with a recurring monthly donation of your choosing, between a cup of tea and a good dinner: (If you don't have a PayPal account, no need to sign up for one – you can just use any credit or debit card.) WaterBrook Multnomah. Southern Lit Review. Write Now! Mastermind. Do you ever feel like there is just TOO MUCH to learn about writing and publishing?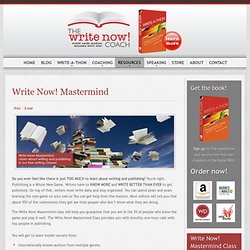 You're right. Publishing is a Whole New Game. Writers have to KNOW MORE and WRITE BETTER THAN EVER to get published. On top of that, writers must write daily and stay organized. WordServe Water Cooler.
Reading Activities
Literature Blogs. Adolescent Literature. Mary Beth Walen. She Reads. Everyday is an Adventure... Partners In Crime Tours. GenreBuds. Blogaholic Social Network. Edelweiss. What is Edelweiss?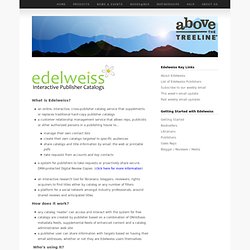 An online, interactive, cross-publisher catalog service that supplements or replaces traditional hard-copy publisher catalogsa customer relationship management service that allows reps, publicists or other authorized persons in a publishing house to… manage their own contact listscreate their own catalogs targeted to specific audiencesshare catalogs and title information by email, the web or printable pdfstake requests from accounts and key contactsa system for publishers to take requests or proactively share secure, DRM-protected Digital Review Copies (click here for more information) an interactive research tool for librarians, bloggers, reviewers, rights acquirers to find titles either by catalog or any number of filtersa platform for a social network amongst industry professionals, around shared reviews and anticipated titles How does it work?
Random House. Smashwords. Lit Lovers. Indie-Assist. Sizzling PR. Pump Up Your Book.
---