Reading/Literature
Jan 2013 has faded into the sunset and most of the year 2014 still stretches out before us, a clean slate. I write historical fiction set in the 1800s, a time when one-room schoolhouses were common. Students of varying ages and stages of education would use a school slate, a piece of quarry slate framed with wood, and a slate pencil to form letters of the alphabet and to practice their sums.
Mona Hodgson Author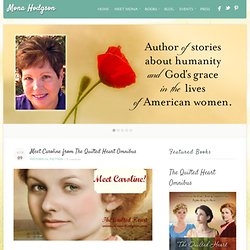 Joanne Bischof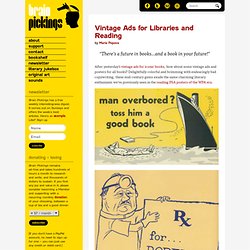 donating = loving Brain Pickings remains ad-free and takes hundreds of hours a month to research and write, and thousands of dollars to sustain. If you find any joy and value in it, please consider becoming a Member and supporting with a recurring monthly donation of your choosing, between a cup of tea and a good dinner: (If you don't have a PayPal account, no need to sign up for one – you can just use any credit or debit card.)
WaterBrook Multnomah
Weight-loss champion Chantel Hobbs, author of Never Say Diet, The Never Say Diet Personal Fitness Trainer, The One-Day Way, and Love Food and Live Well (WaterBrook Press), will be featured in People magazine's April 4 collector's edition of their most inspirational diet and health stories. This will be Hobbs' third appearance in People, including gracing the cover in May 2006 for the "Half Their Size" issue. Hobbs lost 200 pounds without the help of surgery, pills, point systems or a trendy diet. Just as importantly, she has kept the weight off for more than 10 years.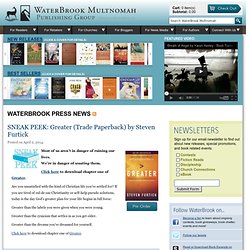 Southern Lit Review
Do you ever feel like there is just TOO MUCH to learn about writing and publishing? You're right. Publishing is a Whole New Game. Writers have to KNOW MORE and WRITE BETTER THAN EVER to get published. On top of that, writers must write daily and stay organized.
Write Now! Mastermind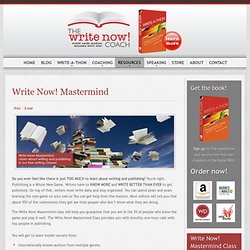 There are days you totally get Jeremiah. He decides not to speak anymore, but the words burn like a fire shut up in his bones (Jeremiah 20:9). Even when you can't write, the words burn inside, don't they?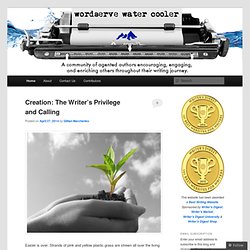 WordServe Water Cooler
Mary Beth Walen
Today's post by Janis Owens , author of AMERICAN GHOST | @JanisOwens Janis Owens I had so many literary loves in my youth that it is a puzzler, trying to nail down that definitive book that stayed longest and wrought the most change. Truly a dozen titles come to mind, though the story that continues to speak to me in middle age was penned by a good-natured British linguist named J R R Tolkien long before I was born.
She Reads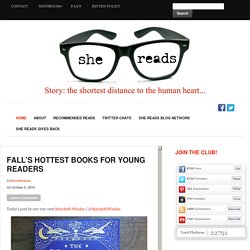 Everyday is an Adventure...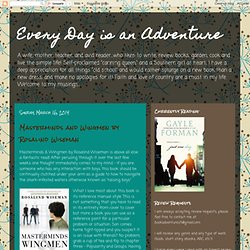 I wondered how in the world I would start this book review because this book had me gripping my Nook from about page 100 on and I just knew the twists and turns would deem it worthy of a five-star review. And I did indeed give it five stars on Goodreads. However, after pondering the ending and discussing with a few friends I am conflicted. Should you read the book?
Partners In Crime Tours
by Judi Culbertson on Tour May 27 - June 27, 2014 Book Details:Genre: Mystery & Detective; Women Sleuth Published by: Witness Impulse Publication Date: 5/27/2014 Number of Pages: 288 ISBN: 9780062296351 Purchase Links: Tour Info:Book Formats: Edelweiss Hosting Options: Review, Interview, & Guest Post Giveaway: There will be one rafflecopter form for the tour where we will offer 10 individual promo codes for a free download of the book for the entire tour. Winner must have access to Bluefire Reader and have an Adobe account to receive free download.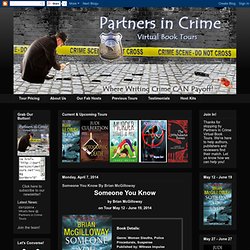 GenreBuds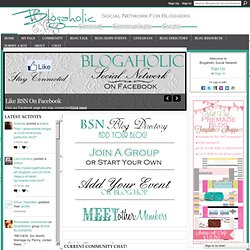 BSN Site Help/ FAQ Have questions about this site or how it works? Post your help questions here!
Blogaholic Social Network
Edelweiss
What is Edelweiss? an online, interactive, cross-publisher catalog service that supplements or replaces traditional hard-copy publisher catalogsa customer relationship management service that allows reps, publicists or other authorized persons in a publishing house to… manage their own contact listscreate their own catalogs targeted to specific audiencesshare catalogs and title information by email, the web or printable pdfstake requests from accounts and key contactsa system for publishers to take requests or proactively share secure, DRM-protected Digital Review Copies (click here for more information) an interactive research tool for librarians, bloggers, reviewers, rights acquirers to find titles either by catalog or any number of filtersa platform for a social network amongst industry professionals, around shared reviews and anticipated titles How does it work?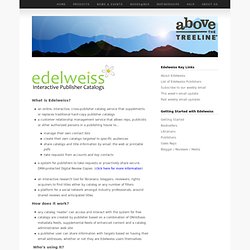 Congratulations to Katherine Boo, winner of the 2012 Nonfiction National Book Award for ! The Random House hardcover and e-book, and Random House Audio is a landmark debut work of narrative nonfiction that tells the story of families striving toward a better life in a slum in Mumbai, one of the twenty-first century's great, unequal cities. Its superb reviews have been mirrored by its extended appearance on national bestseller lists.
Lit Lovers
Indie-Assist
Buy on Amazon AUDIO *coming soon* K.C. Hilton
Sizzling PR is the one stop for all your publishing needs. We specialize in all romance genres- paranormal, urban fantasy, erotica and more. Sizzling PR wants to provide you with the best service possible and will do our best to be available for you when you need us.
Sizzling PR
Pump Up Your Book