Computer Science
10 Technical Papers Every Programmer Should Read (At Least Twice)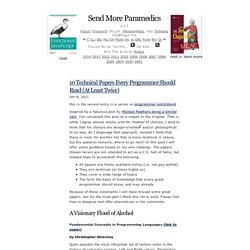 Guru of the Week is a regular series of C++ programming problems created and written by Herb Sutter. Since 1997, it has been a regular feature of the Internet newsgroup comp.lang.c++.moderated, where you can find each issue's questions and answers (and a lot of interesting discussion).
Guru of the Week (GotW) Archive - Main Index Page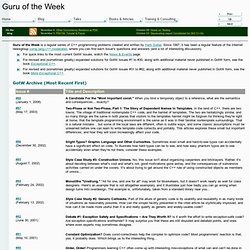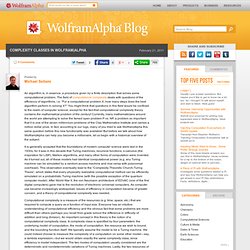 Posted by An algorithm is, in essence, a procedure given by a finite description that solves some computational problem.
Complexity Cases in Wolfram
How We Made GitHub Fast - GitHub
Figure 1: A heuristic solution to the Traveling Salesman Problem is to visit the points in the same sequence as the Sierpinski spacefilling curve. A spacefilling curve is a continuous mapping from a lower-dimensional space into a higher-dimensional one.
Bartholdi on spacefilling curves