Lawrayy
Laurie Lynn
You were made by God and for God, and until you understand that, life will never make sense. - Rick Warren
Faire - La conjugaison du verbe faire - conjuguer faire. Indicatif je faistu faisil faitnous faisonsvous faitesils font j'ai faittu as faitil a faitnous avons faitvous avez faitils ont fait je faisaistu faisaisil faisaitnous faisionsvous faisiezils faisaient j'avais faittu avais faitil avait faitnous avions faitvous aviez faitils avaient fait je fistu fisil fitnous fîmesvous fîtesils firent.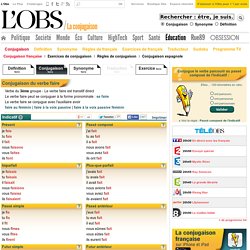 BDPA Foundation: Grant Award: Walmart Foundation ($4,000) BDPA Greater Columbiachapter presidentMildred Allen took the initiative to meet with local Wal-Mart Store community outreach leaders earlier this year.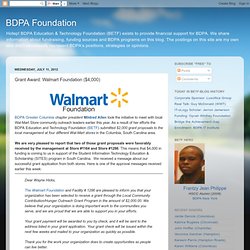 As a result of her efforts the BDPA Education and Technology Foundation (BETF) submitted $2,000 grant proposals to the local management at four different Wal-Mart stores in the Columbia, South Carolina area. We are very pleased to report that two of those grant proposals were favorably received by the management at Store #1164 and Store #1286. This means that $4,000 in funding is coming to us in support of the Student Information Technology Education & Scholarship (SITES) program in South Carolina. We received a message about our successful grant application from both stores. Here is one of the approval messages received earlier this week:
Humor. Workouts. Games. Videos. Misc. Music. Christian. DIY, creativity, other. Comedy. Photography.
Blogs. Quotes and poetry. FOOOOD. Fashion.
---