Who Uses Social Media?
Get flash to fully experience Pearltrees
Previous youth cultures — beatniks, hippies, punks, slackers — could be characterized by two related things: the emotion or affect they valorized and the social form they envisioned.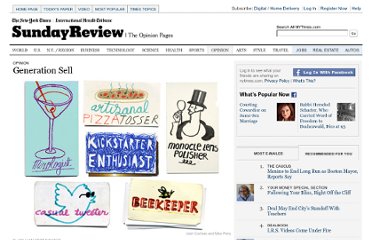 Do you ever wonder what social networking sites you should be focusing your marketing efforts on? This handy infographic breaks down the top social networking sites by gender, age, income, and education demographics.
It's hardly news that young adults are the most digitally connected, but now Nielsen has come up with a new name for this group based on their common behaviors: "Generation C." The C stands for "connected," and the group comprises Americans between 18 and 34 — who are defined by their digital connectivity, Nielsen and NM Incite 's U.S.