#NewhouseSM4
Entering the Social Media Realm: Nonprofits
Design by Emilia
SMEcom Team Teaching Project So now the semester is almost over, and for my Social Media class we had our team teaching presentation on Social Media E-Commerce!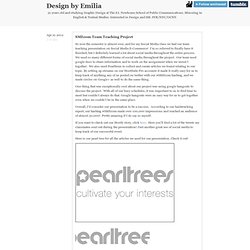 Reporter's Blog | Geo-Location now and in the future | Reporter's Blog
#ESUSM « SM with jen
4 Apr Earlier today my team presented our project in my social media class, #NewhouseSM4.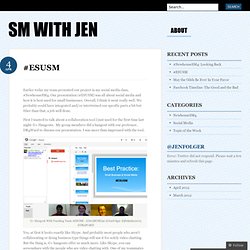 Social Media is Not a Waste of Time [Infographic]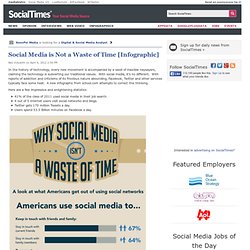 In the history of technology, every new movement is accompanied by a swell of irascible naysayers, claiming the technology is subverting our traditional values. With social media, it's no different.
Relay For Life | #1 Relay Challenge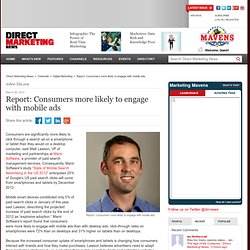 Report: Consumers more likely to engage with mobile ads
March 26, 2012
Ever feel like you tweet something important, but no one believes you? A recent study shows you how to boost the credibility of your tweets, making people take them more seriously. And it's not just marketing fluff; the study was conducted by researchers from Microsoft and Carnegie Mellon University.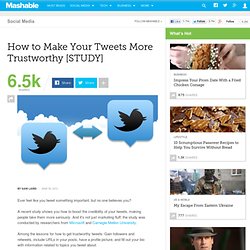 Video is Tops in Online Branded Content
What Should You Know About Facebook Marketing
What Is Viral Content Marketing