Great SM Examples
Running out of cereal is usually a problem that one must face on his own. But when David Berkowitz awoke to the dilemma one morning this October, he got some support from an unexpected source. After reading a tweet about his irritation, Edge Shave Gel sent him enough cereal that it should be a very long time before he runs out again.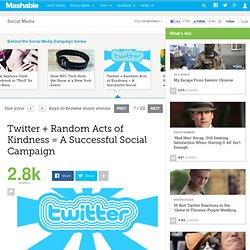 Twitter + Random Acts of Kindness = A Successful Social Campaign
If your brand isn't on Pinterest, you could be missing out on a growing stream of potential customers. While shaping your brand's image on Pinterest, remember to take into account the specifics of the site's userbase. A recent study showed that home, arts and crafts, style/fashion and food are the most popular categories on Pinterest.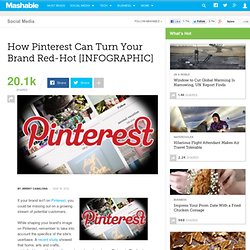 How will social media impact businesses in 2012? We sought expert opinions from a wide range of pros you're likely familiar with.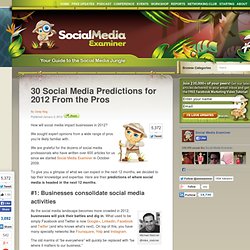 Why QR Codes Won't Last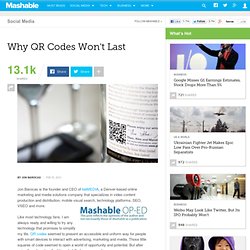 Jon Barocas is the founder and CEO of bieMEDIA, a Denver-based online marketing and media solutions company that specializes in video content production and distribution, mobile visual search, technology platforms, SEO, VSEO and more.
It was only a few days ago when Google+ finally gave us access to brand pages – the moment we have been anticipating since summer. Now, anyone can create their own business page on Google Plus and it seems that within a few days a lot of businesses have decided to do so. The brand pages are still very limited though – for example it's not possible for the brand page to have more than one admin at the moment.
13 Cool Examples of Google+ Brand Pages