Costs/Pricing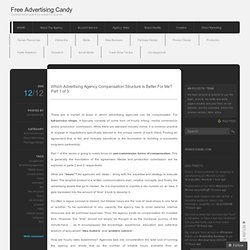 There are a myriad of ways in which advertising agencies can be compensated. For full-service shops, it typically consists of some form of hourly billing, media commission and/or production commission.
Which Advertising Agency Compensation Structure Is Better For Me? Part 1 of 3 « Free Advertising Candy
Social Media Week is upon us, so we thought it would be appropriate to delve into the social media industry and see how its salaries stack up. Social media is an evolving and cutting-edge field, so it should come as no surprise that you can make a great living managing a brand's presence on Twitter, Facebook, YouTube, Tumblr, LinkedIn, Google+, Pinterest, Instagram, Foursquare and other social platforms. In the infographic below, produced by OnwardSearch, you can see where the social media jobs are concentrated, the breakdown of job titles in the industry, and how much dough the average social mediate is bringing home each year. (The graphic shows the 25th and 75th percentiles for salary, pulled from Indeed).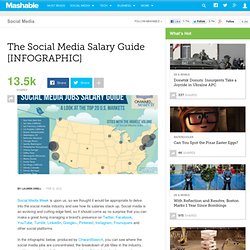 How much does Social Media cost companies in 2011?
UPDATE: If you would like to view my Social Media Consulting Rate Sheet to see what I charge for my services, please click here. Click here to get the 2012 Price Update to this post. Last February I wrote a post about the prices companies could expect to pay for basic social media services.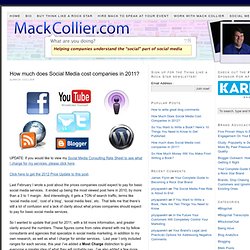 Near the end of December 2011, we ran a survey on this blog asking consultants and agencies of all sizes and geographies to contribute their pricing models and cost structures.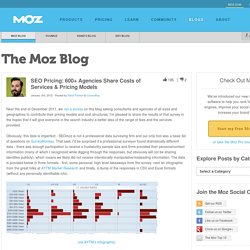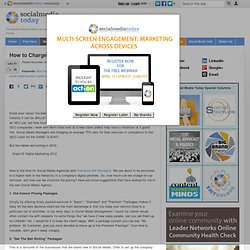 How to Charge for Social Media Services
Know your value! I've been through it myself. For New Social Media Managers starting out in the industry it can be difficult to work out how to price your services.