Food
Ingredients 6 cloves garlic, unpeeled 1 cup extra-virgin olive oil Kosher salt 1/3 cup balsamic vinegar 1 tablespoon Dijon mustard 4 large portobello mushrooms, wiped of any dirt, washed and quickly dried, if necessary Directions
Grilled Portobello Mushrooms with Balsamic Recipe : Alexandra Guarnaschelli
Fusilli with Spinach and Asiago Cheese Recipe : Giada De Laurentiis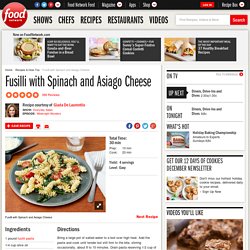 Ingredients 1 pound fusilli pasta 1/4 cup olive oil 1 garlic clove, minced 1 (9-ounce) bag fresh spinach, roughly chopped 8 ounces (1/2 pint) cherry tomatoes, halved 1 cup (about 3 1/2-ounces) grated Asiago 1/2 cup grated Parmesan 1 teaspoon salt 3/4 teaspoon freshly ground black pepper Directions Bring a large pot of salted water to a boil over high heat. Add the pasta and cook until tender but still firm to the bite, stirring occasionally, about 8 to 10 minutes.
Fusilli with Pecorino Romano and Black Pepper Recipe : Giada De Laurentiis
Recipe of the Day: What to Cook in February : Recipes and Cooking
Let me introduce you to the easiest salsa you've ever met. It literally comes together in under 5 minutes. Not only is it easy peasy to prepare but it's down right delicious. Unlike pico de gallo, it's more like a salsa you'd get in a Mexican restaurant served with chips before you get dinner. This is perfect for the winter months when tomatoes aren't in season but you're craving a fresh simple appetizer.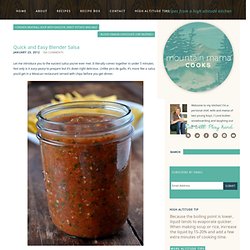 Brunch
Oregon Food & Drink
Cardamom Bread, Sweet and Rustic : Razor Family Farms
October 31, 2008|Comments (53) Bread is my weakness. It calls to me in the night and from the rooftops.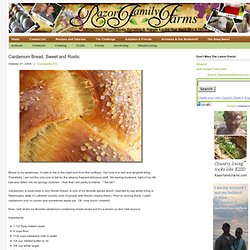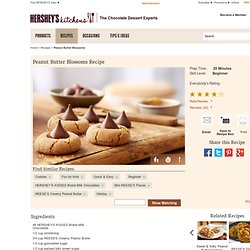 1. Heat oven to 375°F. Remove wrappers from chocolates. 2.
Peanut Butter Blossoms