Les Essentiels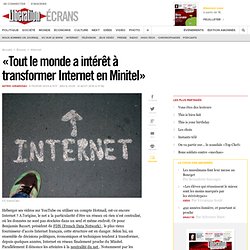 Héberger ses vidéos sur YouTube ou utiliser un compte Hotmail, est-ce encore Internet ? A l'origine, le net a la particularité d'être un réseau où rien n'est centralisé, où les données ne sont pas stockées dans un seul et même endroit. Or pour Benjamin Bayart, président de FDN (French Data Network) , le plus vieux fournisseur d'accès Internet français, cette structure est en danger.
YouTube - A Special Valentine's Day Gift...from Cisco! - Mozilla
Troc des Prems: pour acheter un billet de train pas cher (Prem's
les news de Joe La Mouk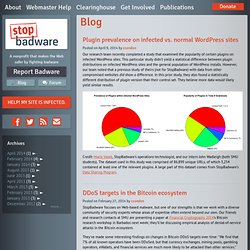 StopBadware.org - StopBadware Blog
In 2013, StopBadware received requests for independent reviews of just under 40,000 blacklisted URLs. For those unfamiliar with our process, here's some background on how it works. Because of the way our review request system interfaces with Google (one of three data providers whose blacklist data we track), it's not necessary for us to manually test every URL submitted to us for review. Many reviews are closed automatically when Google's systems re-scan the sites in question and do not find badware.
4L Trophy 2006 : Equipage 669 (Enrique JUGON / Laurent Galais)
Le Funk Boat