Jan
Mesrine : L'Ennemi public n
Quotes La journaliste interview: [Begins interview] Why are you doing this? Jacques Mesrine: [long pause] Because I don't like laws.
Ennemi public n°1, L' (2008)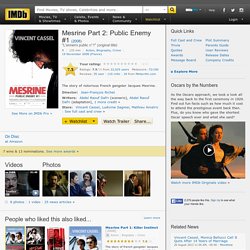 The Spirit - AlloCin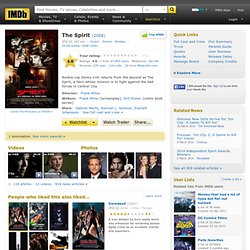 The Spirit (2008)
Edit Storyline Plot Summary | Plot Synopsis Motion Picture Rating (MPAA) Rated PG-13 for intense sequences of stylized violence and action, some sexual content and brief nudity| See all certifications »
Diamant 13 - AlloCin
Diamant 13 (2009)
Sept vies - AlloCin
Seven Pounds (2008)
Edit Storyline Haunted by a secret, Ben Thomas looks for redemption by radically transforming the lives of seven people he doesn't know. Once his plan is set, nothing will be able to stop him.