Emotion tech
:::::ARTIFICIAL - We bring bytes alive:::::
HANSON ROBOTICS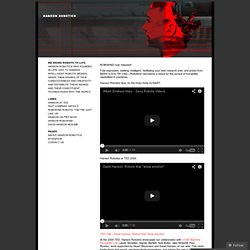 ROBOKIND now released! Fully expressive, walking, intelligent, facilitating your best research ever, and priced from $8500 to $14,750 USD—RoboKind represents a nexus for the pursuit of humanlike capabilities in machines. Hanson Robotics face, on the Hubo body by KAIST. Hanson Robotics at TED 2009. TED Talk – David Hanson: Robots that "show emotion"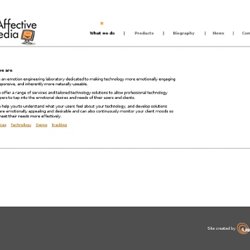 :: Affective Media
Who we are We are an emotion engineering laboratory dedicated to making technology more emotionally engaging and responsive, and inherently more naturally useable. We can offer a range of services and tailored technology solutions to allow professional technology developers to tap into the emotional desires and needs of their users and clients.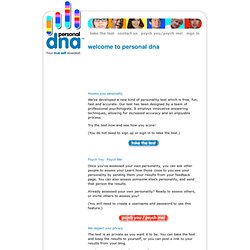 PersonalDNA |
Assess your personality We've developed a new kind of personality test which is free, fun, fast and accurate. Our test has been designed by a team of professional psychologists. It employs innovative answering techniques, allowing for increased accuracy and an enjoyable process. Try the test now and see how you score!
Emot.io | Emotional ratings and analytics for your content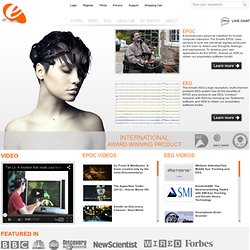 A revolutionary personal interface for human computer interacton.The Emotiv EPOC uses sensors to tune into electrical signals produced by the brain to detect user thoughts, feelings, and expressions. To develop your own applications for the EPOC, license an SDK to obtain our proprietary software toolkit. The Emotiv EEG a high resolution, multi-channel portable EEG system has all the benefits of EPOC plus access to raw EEG. Conduct research with EEG by licensing our Testbench software and SDK to obtain our proprietary software toolkit.
Eye Tracking for Market Research & Usability - iMotions - Eye Tracking Solutions
Target your audience like never before with the world's most complete psychographic profiles. Our behavioural inference technology helps advertisers reach millions of the right consumers by targeting over 900 audience segments or creating custom segments specific to your needs. Our customised digital publishing services give your audience a more personal and relevant web experience. Whether you're an ecommerce or news site, discussion forum or small business, we'll help engage and convert your visitors.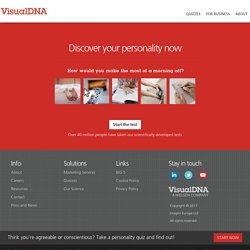 A Window into the Mind of the Consumer Marketers have long desired a quantitative means for reliably gauging visceral consumer response to their marketing efforts. Traditional methods such as surveys and focus groups have widely acknowledged limitations. The problem is that these approaches do not effectively capture Engagement and Emotion, the two most critical drivers of purchase impact. Moreover, traditional methods suffer from the need to rely upon the consumer's ability – or inability – to accurately explain reactions, feelings and preferences.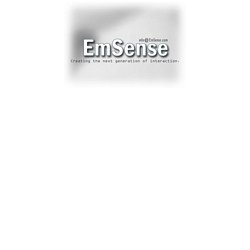 EmSense: Quantitative Biosensory Metrics